Regular price
$99.00
Sale price
$44.00
Unit price
/
per
Sale
Sold out
Product Inventory
loading..
Type : Pets
Availability : Out Of Stock
SKU:M76417
Enter Postcode for Postage
Calculate
View full details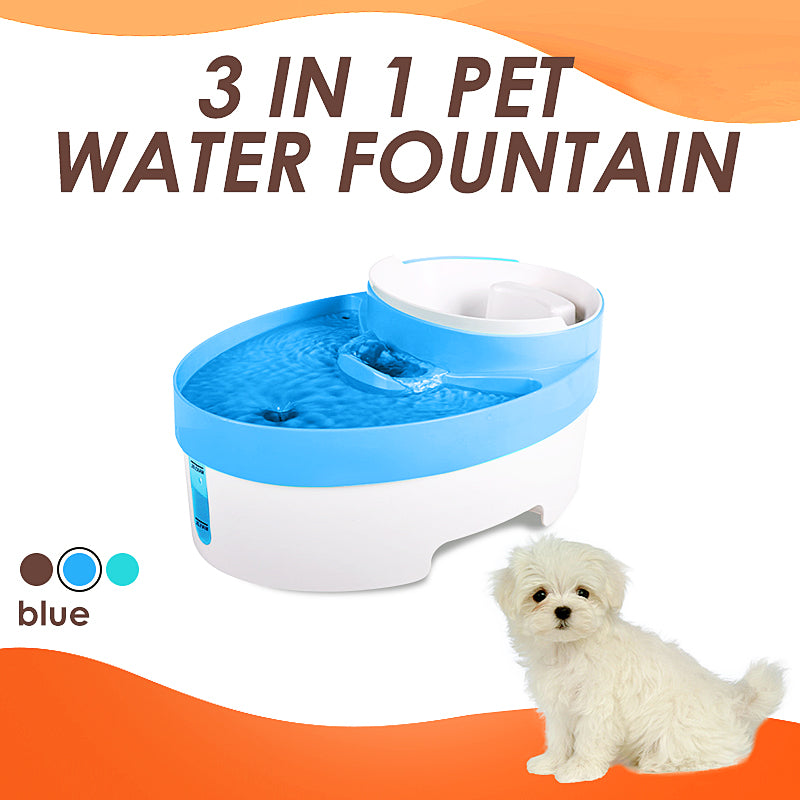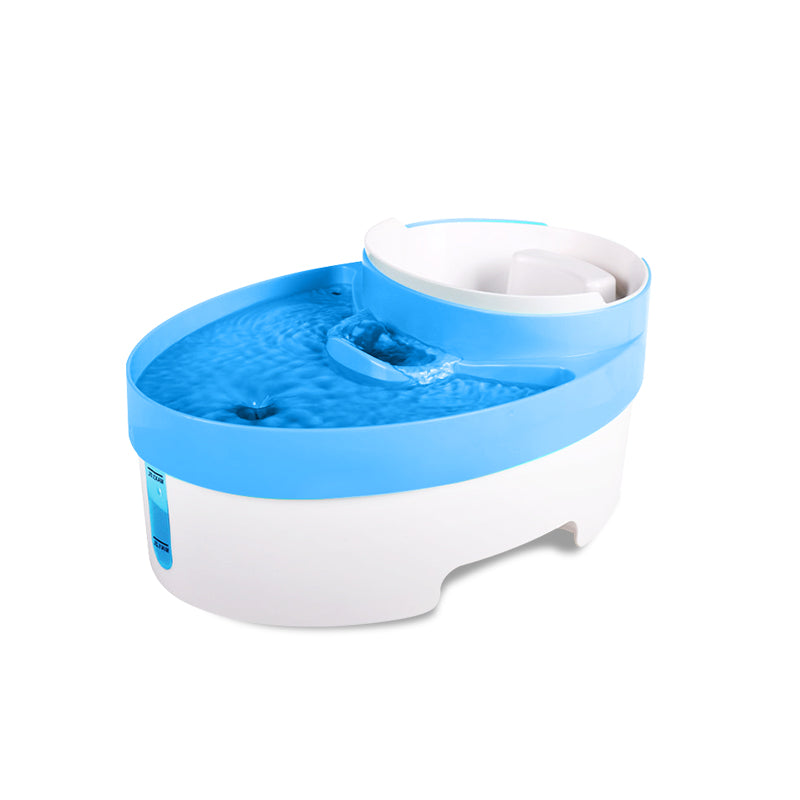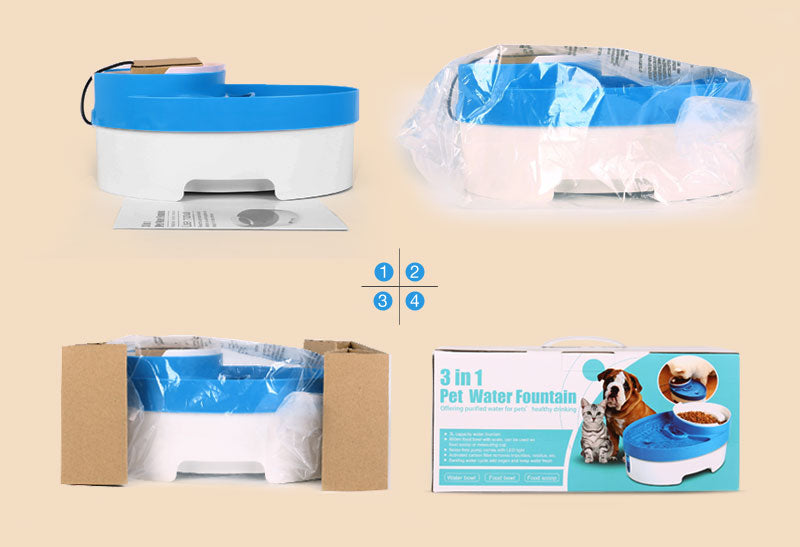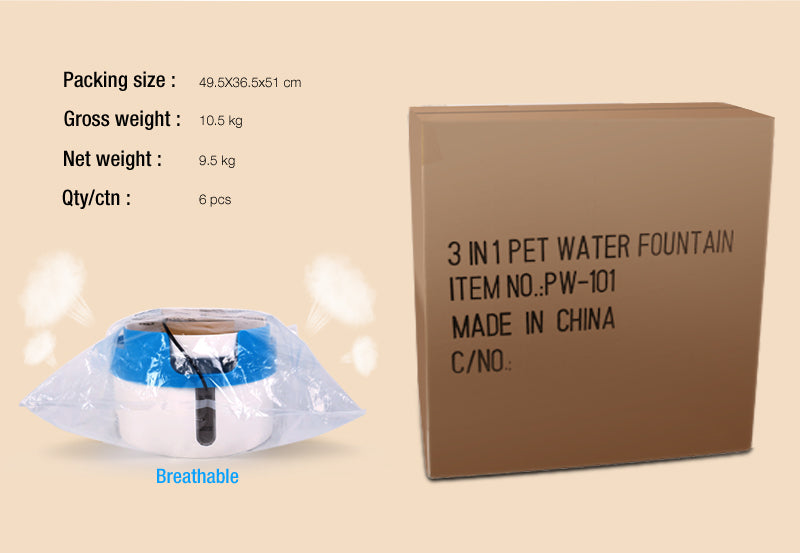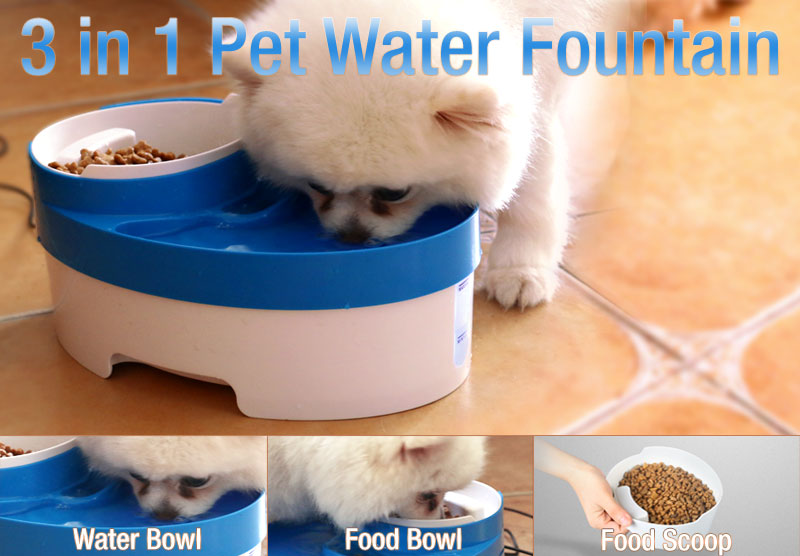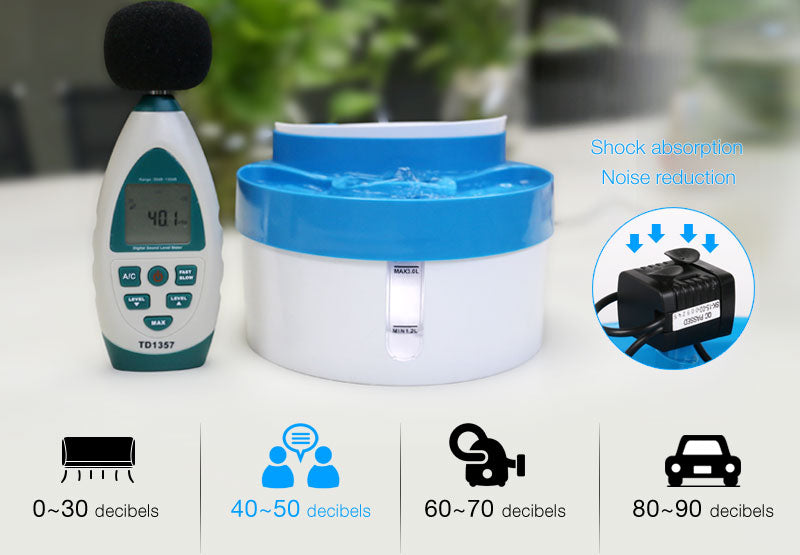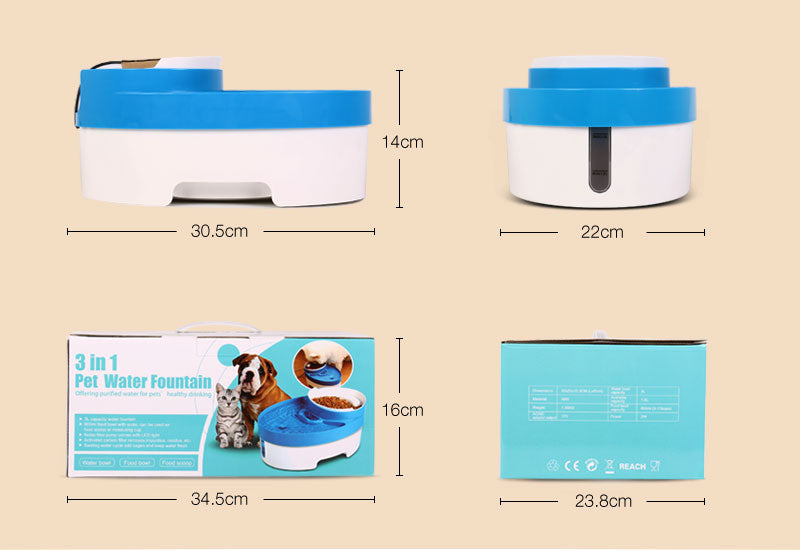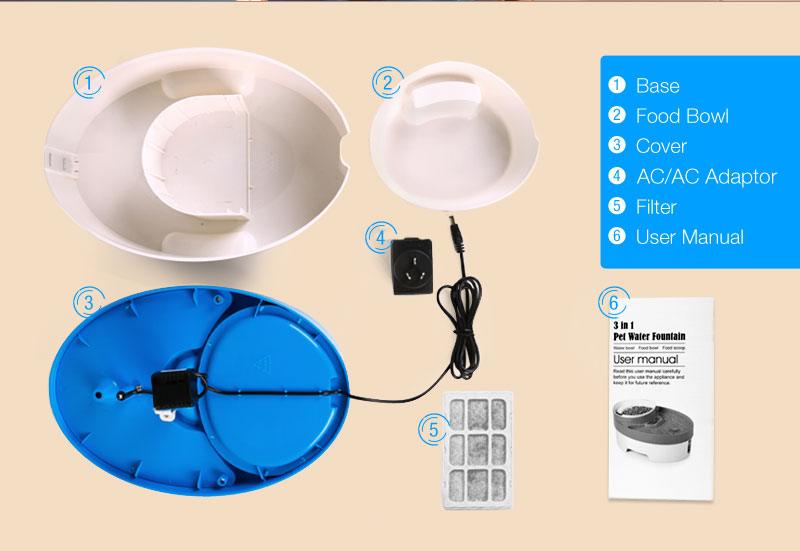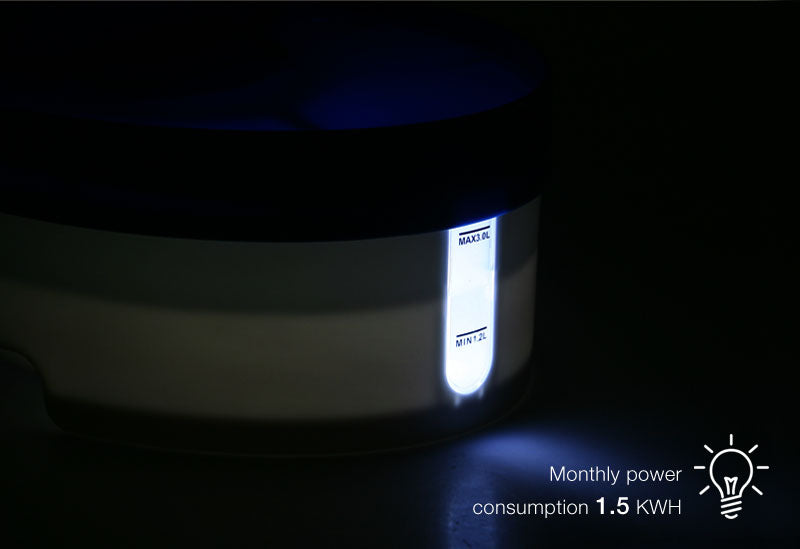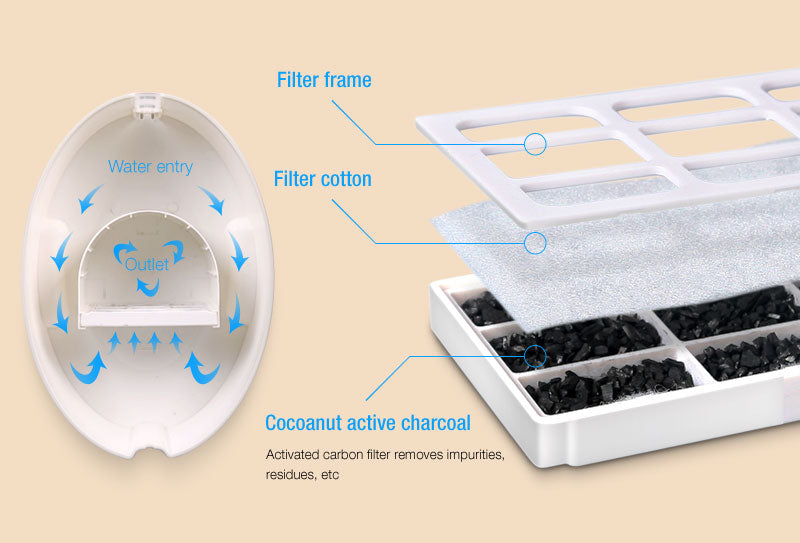 To keep your pets healthy and well, you want to make sure they have clean water and food at all times.
This 3-in-1 pet fountain from Jumbl is an innovative dispensary of both, and is particularly suited for pet owners who need to leave for the day or a longer event. It is actually made up of three pieces: a reservoir base that holds up to three liters of water, a fountain pump that's attached to a water serving dish, and a removable food bowl that holds 3.4 cups of pet food. The pump continuously cycles the water from the reservoir up to the water servings dish, and remaining water runs back into the reservoir.
The pet fountain works with any standard wall outlet, and the pump operates quietly and efficiently.
The center of the reservoir is designed as a closed off inner reservoir featuring an activated carbon filter. As the pump pulls water from the outer reservoir into the inner reservoir, the water passes through the filter and is cleaned of impurities, residue, and any food droppings your pets may let fall into the water stream. The filter should be replaced every 4-6 weeks if one pet uses the fountain alone. If two or more pets use the same fountain, change the filter more often. Replacement filters are available from Jumbl.
For the safety of both you and your pets, the fountain features a built-in LED white nightlight.
Beyond keeping you from tripping over the fountain in the dark, the nightlight attracts pets during the night to drink on their own without waking you. The light also serves to show you the water fill level at a glance, even from a standing position. For additional convenience, the entire fountain disassembles by hand in a matter of seconds. The parts are very easy to clean, and everything but the pump and filter is safe in the dishwasher.
Features
- Keeps water fresh, adds oxygen

- Spiral water cycle to catch hair and kibble quickly

- Replaceable activated charcoal filter removes bad tastes and odors

- Pump with LED light, serves to show you the water fill level

- Special design to prevent food falling into water

- Completely disassembles for cleaning

- CE and REACH approved
Contents
- 1 x Pet Water Fountain

- 1 x Use manual