Regular price
$2,128.00
Sale price
$1,228.00
Unit price
/
per
Sale
Sold out
Product Inventory
loading..
Type : Outdoor & Leisure
Availability : In Stock
SKU:M76831
Enter Postcode for Postage
Calculate

View full details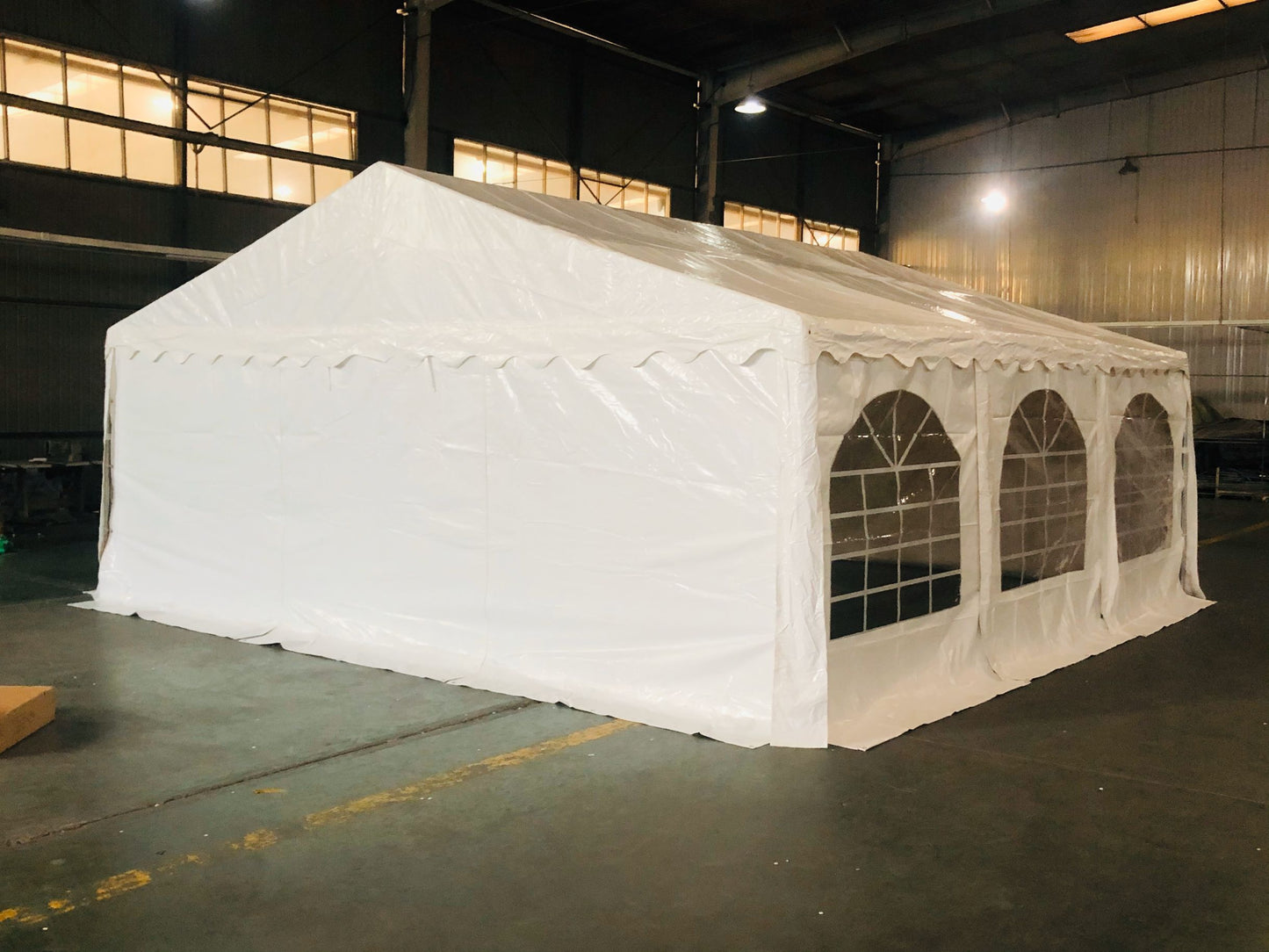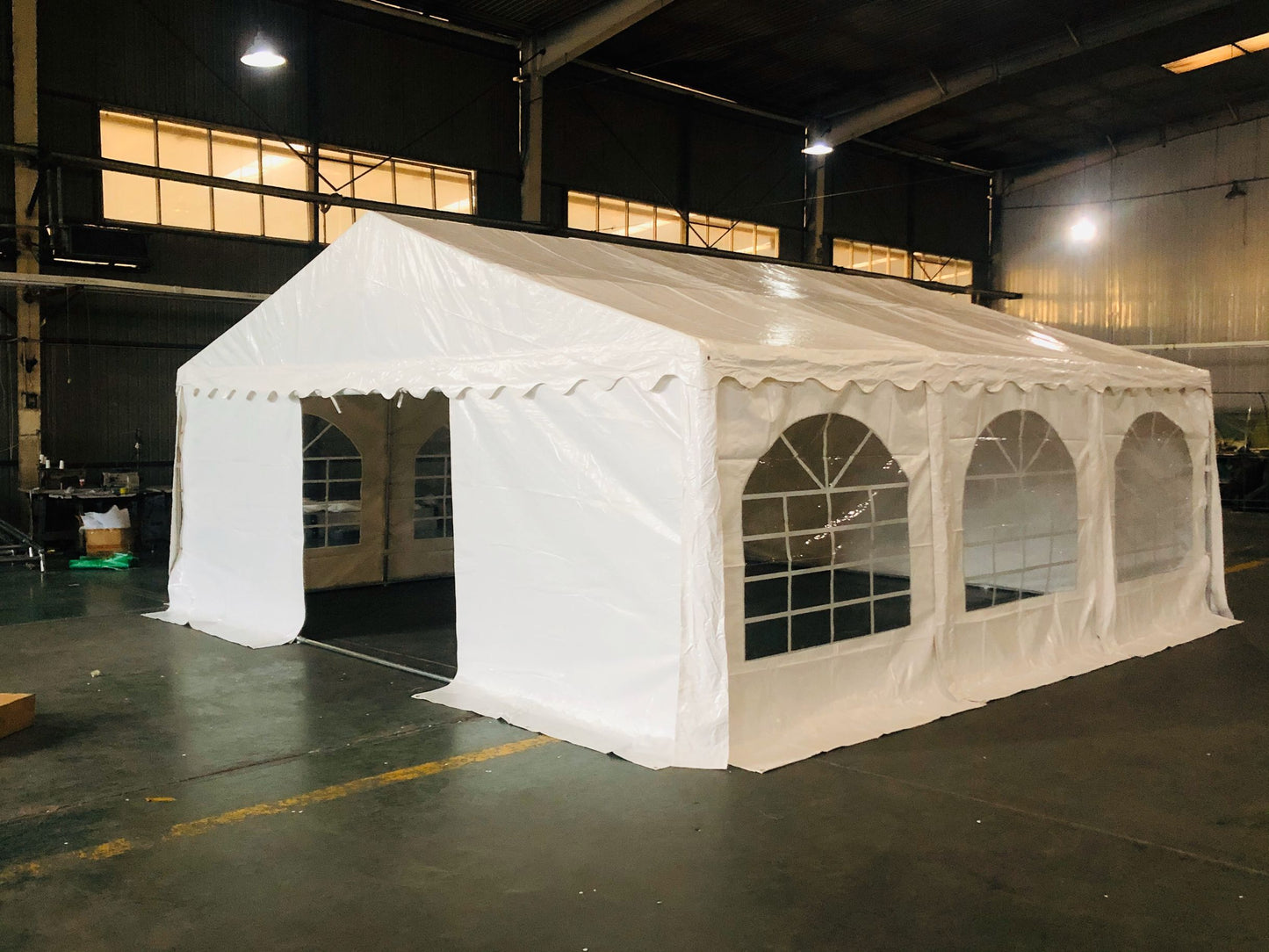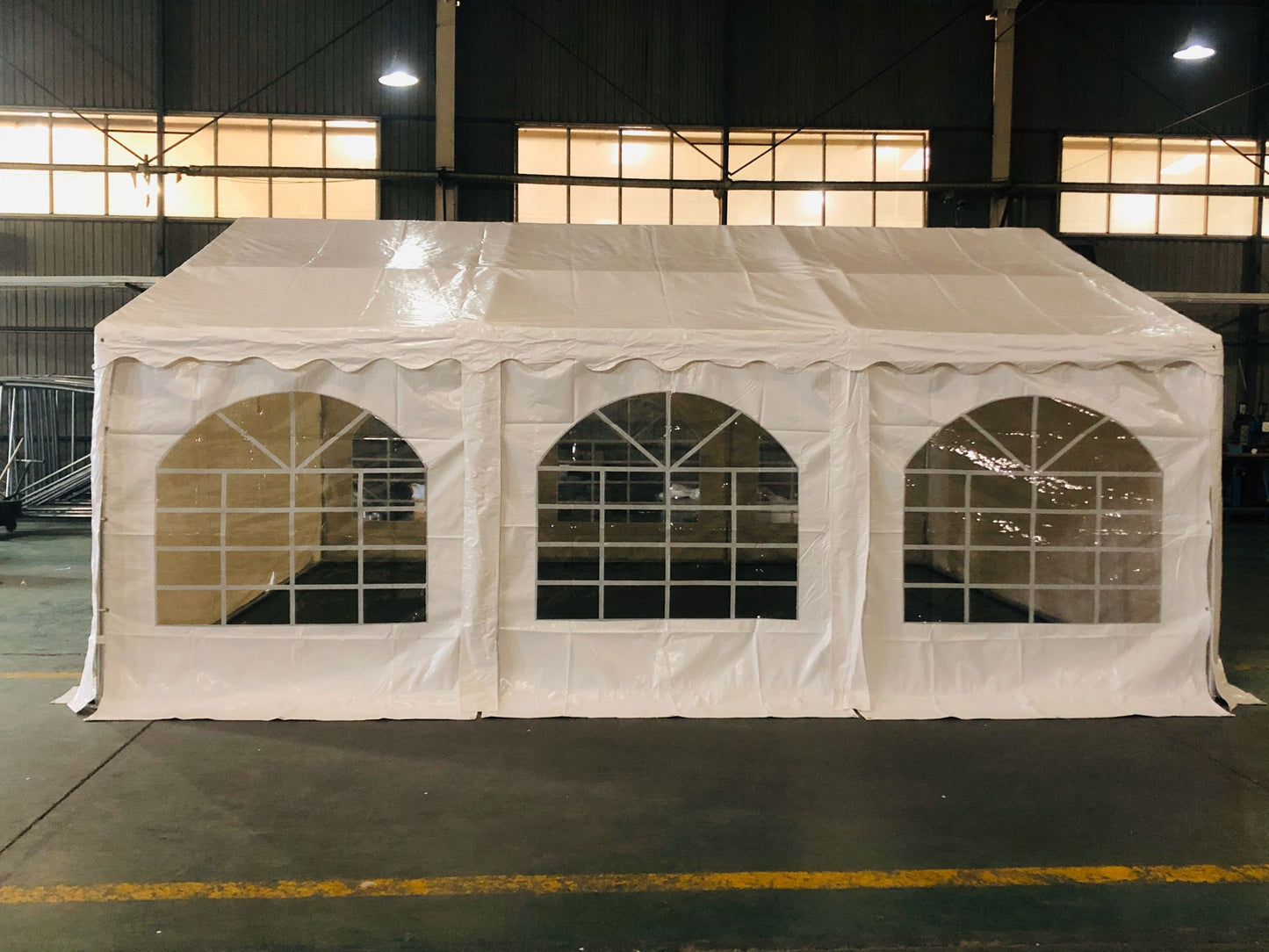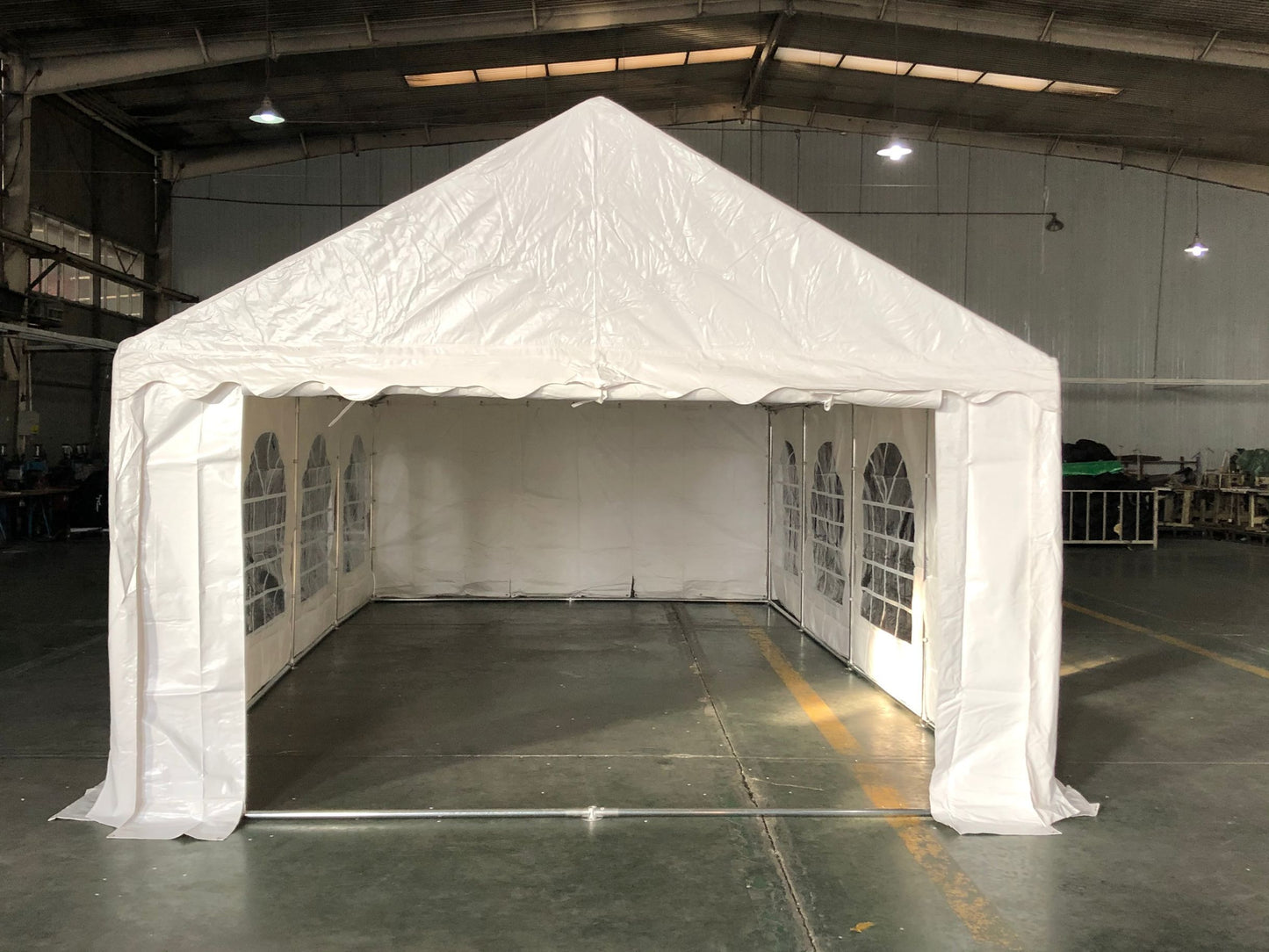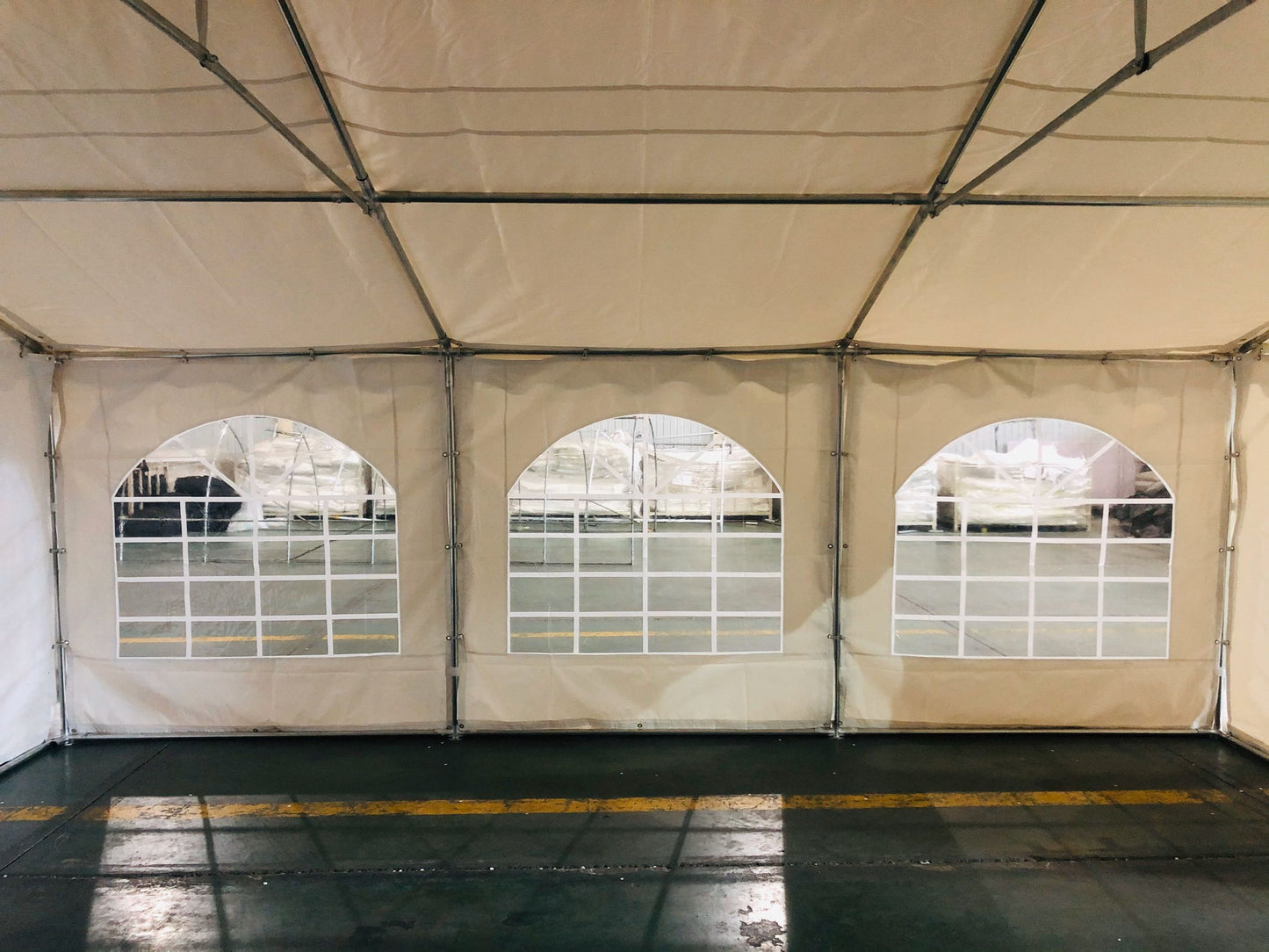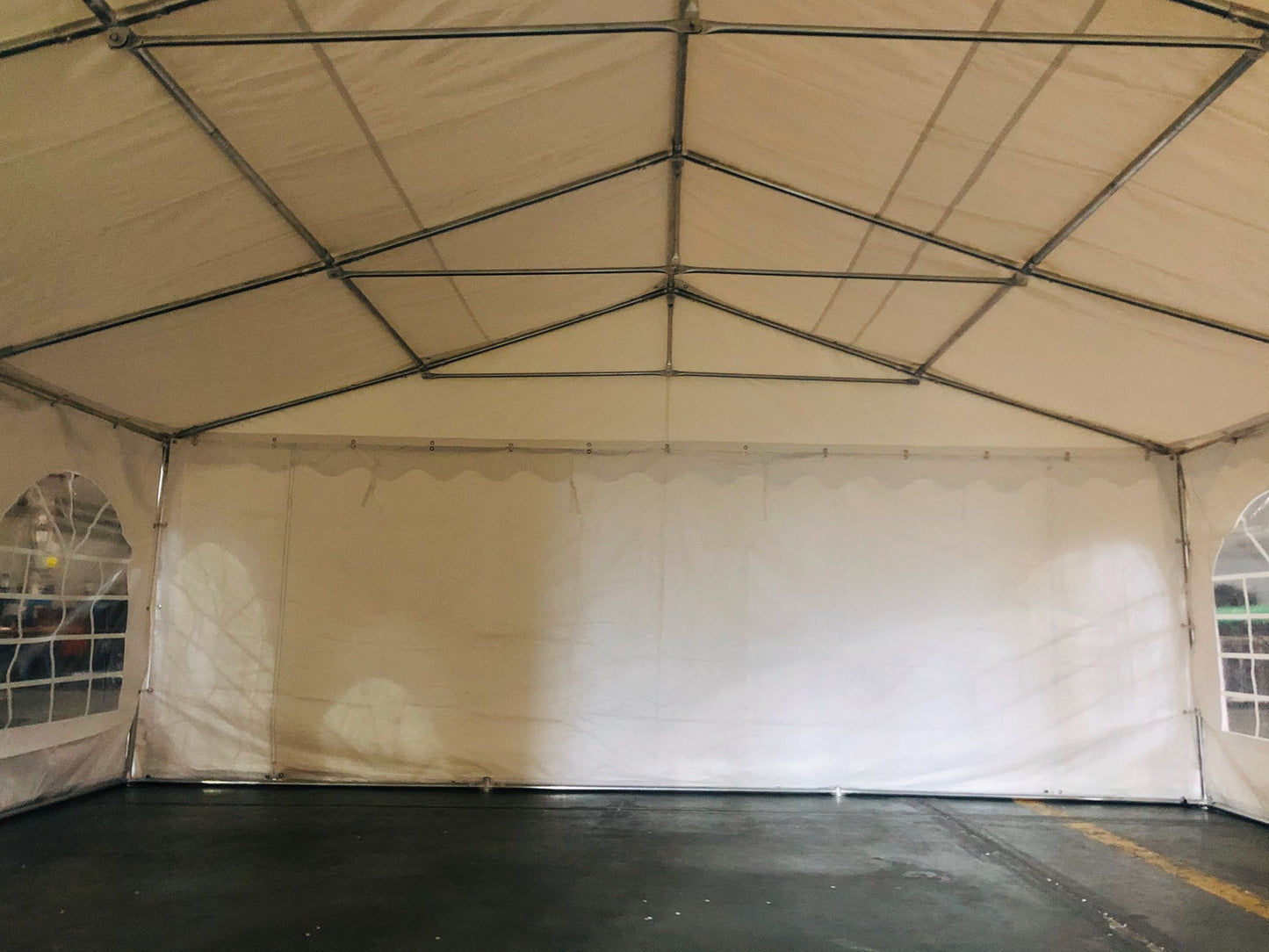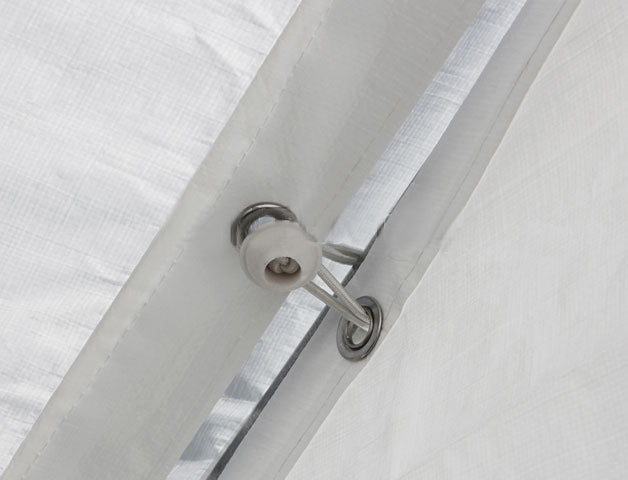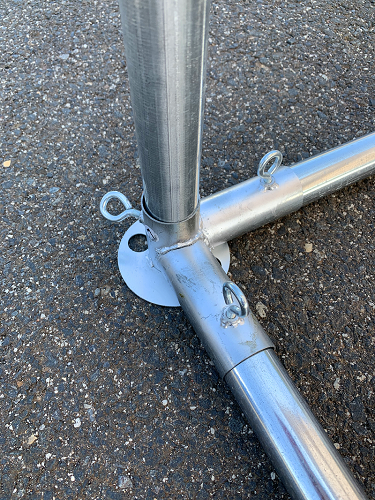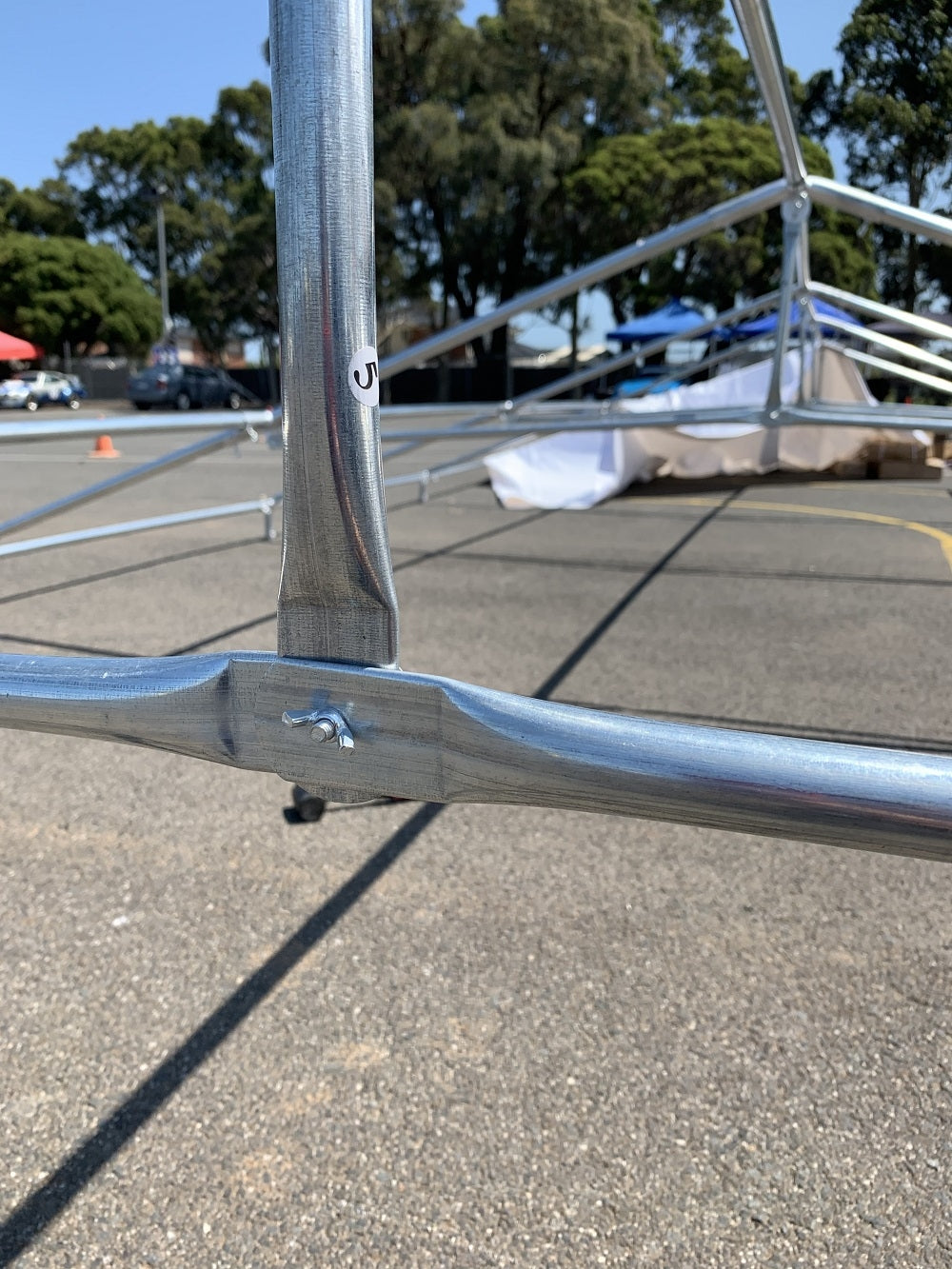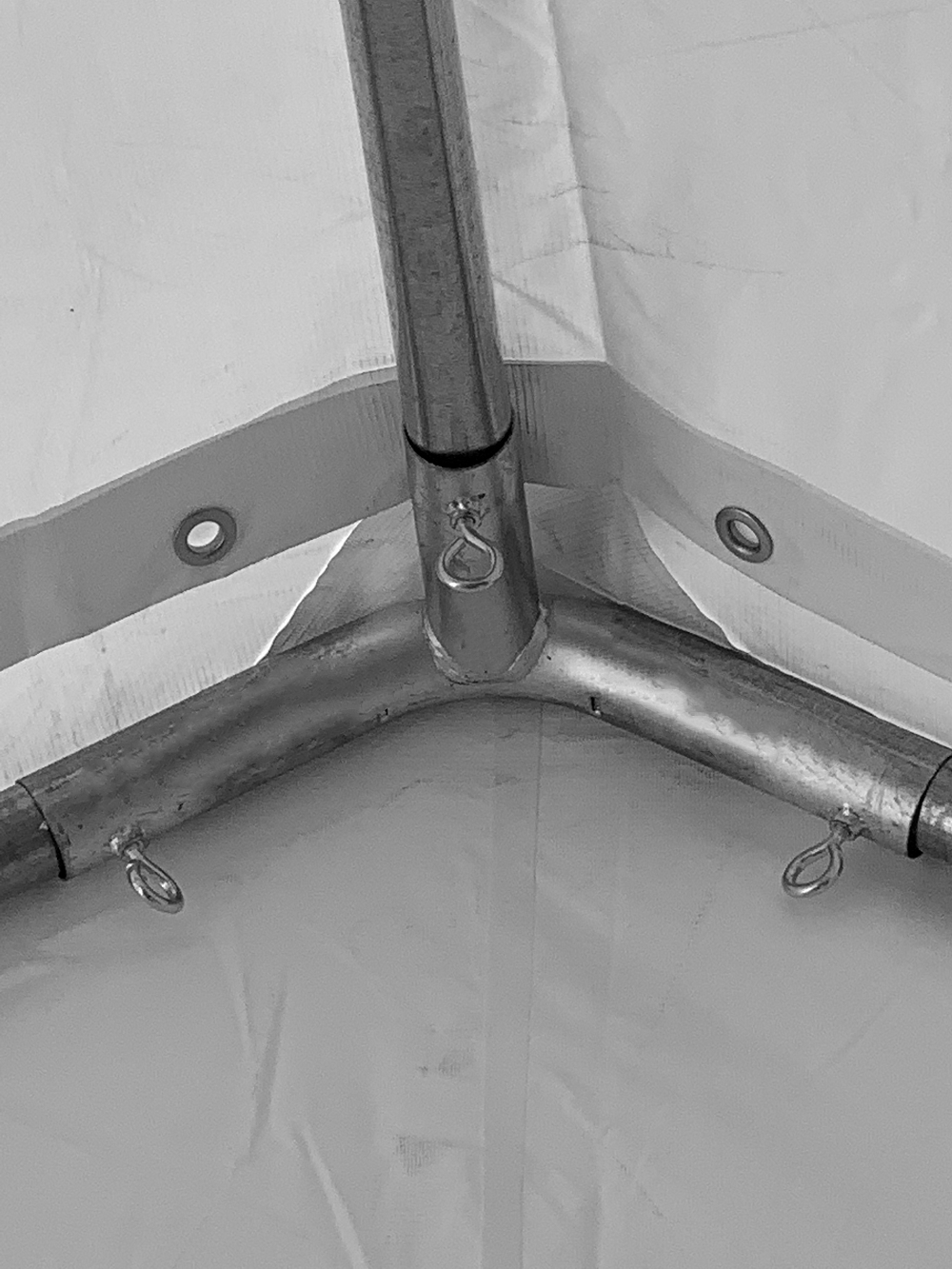 6x6m Premier Grade Heavy Duty Galvanized Frame PVC Fabric
Premium PVC Series Tent Marquees with galvanized steel frame, PVC canvas and a number of smart features like easy assembly with wing screws is the perfect solution for local societies, clubs, markets, wedding parties, birthday parties, confirmations, A-levels parties or other festive events or activities where a low priced alternative to our Professional Party Tent Marquees is required.

Marquee Construction

The strong steel frame of the Party Tent Marquee is galvanized and is furthermore easy to assemble with the wing screws enclosed. The Party Tent Marquee is easy to transport because of the strong lightweight frame.

Marquee Canvas

The canvas of the Party Tent Marquee is beautifully made and has a built-in ripstop function to prevent tearing. The roof cover of the Party Tent Marquee is made of an extra-strong PVC quality. The arched windows on the long sides offer a comfortable inflow of light and a nice view out of the Party Tent Marquee. The Party Tent Marquee has an entrance door in each of the end walls.
Specifications:
- Door: Velcro door opening in both end walls.
- Roof cover: Strong PVC 500 g/m²
- Sidewalls: Strong PVC 500 g/m²
- Fully galvanized steel poles:
Diameter: approx.38mm
Wall thickness: approx.1.0mm
- Steel pole connectors:
Diameter: approx. 42mm
Wall thickness: approx. 1.2mm
- Stable construction system based on simple screw connections ââ'?much more resilient than a click system
- Extra top-strength steel beams to increase the load capacity of the roof
- Ground fixing pegs included
Package of Marquee:
Flat packed total of 6 boxes:
Box A, 65*55*18cm 29kg
Box B, 65*55*15cm 28kg
Box C, 66*55*17cm 22kg
Box D, 152*27*12cm 29kg
Box E, 196*23*11cm 25kg
Box F, 196*23*11cm 25kg
Please note:
*This product is considered a 'temporary structure' and must be securely fixed due to the size of the item. Any free-standing marquee should be adequately tied down and secured in windy conditions. We advise customers to never leave canopy up overnight or under bad weather conditions. We will not be responsible for such weather damages. It is up to the customer's decision to determine the correct weather condition
*Although these products are designed to withstand mild weather conditions including winds and rain, they are not designed to be used as a permanent or semi-permanent structure but rather as an occasional use item. The structure can be sued for day or night events but not left erected for prolonged periods of time.