Regular price
$89.00
Sale price
$67.00
Unit price
/
per
Sale
Sold out
Product Inventory
loading..
Type : Pets
Availability : Out Of Stock
SKU:M76456
Enter Postcode for Postage
Calculate

View full details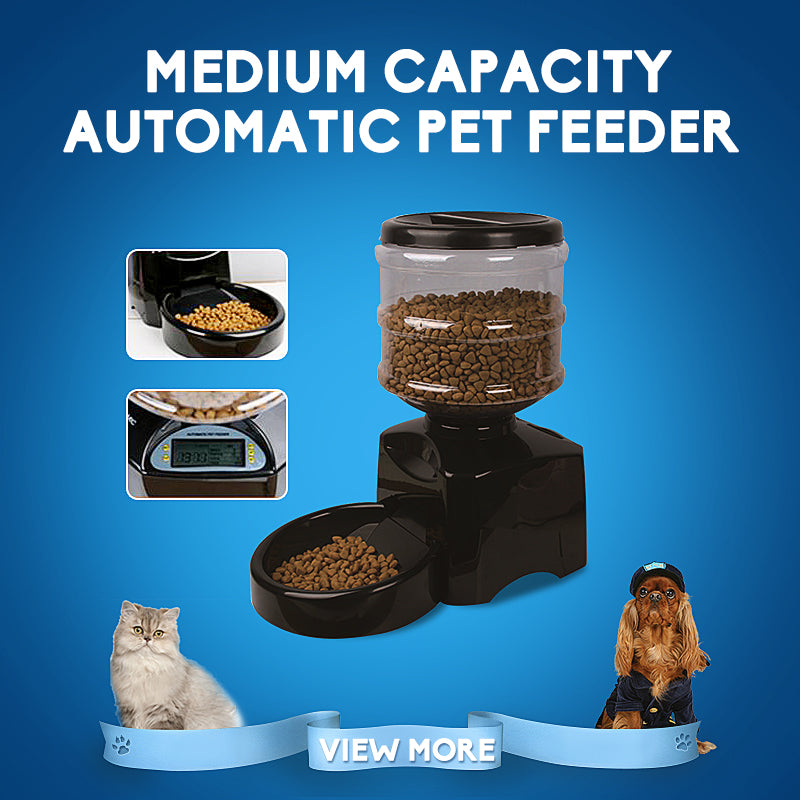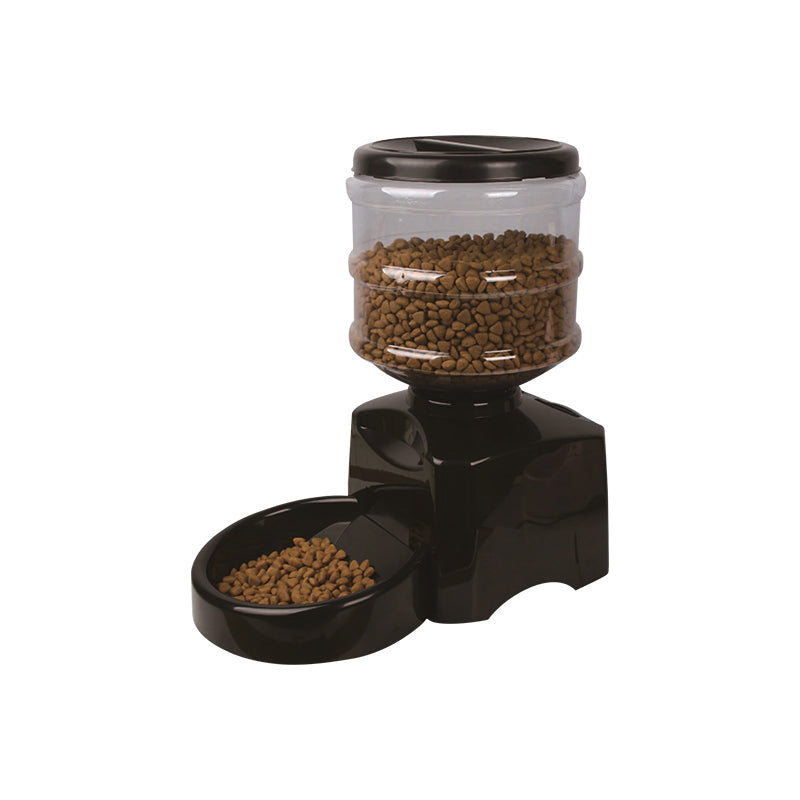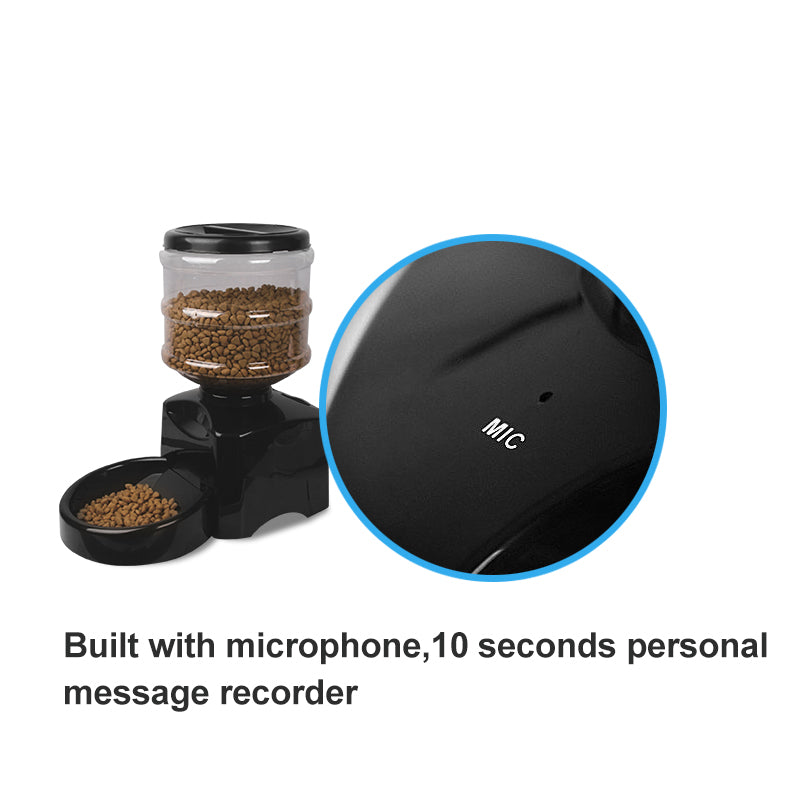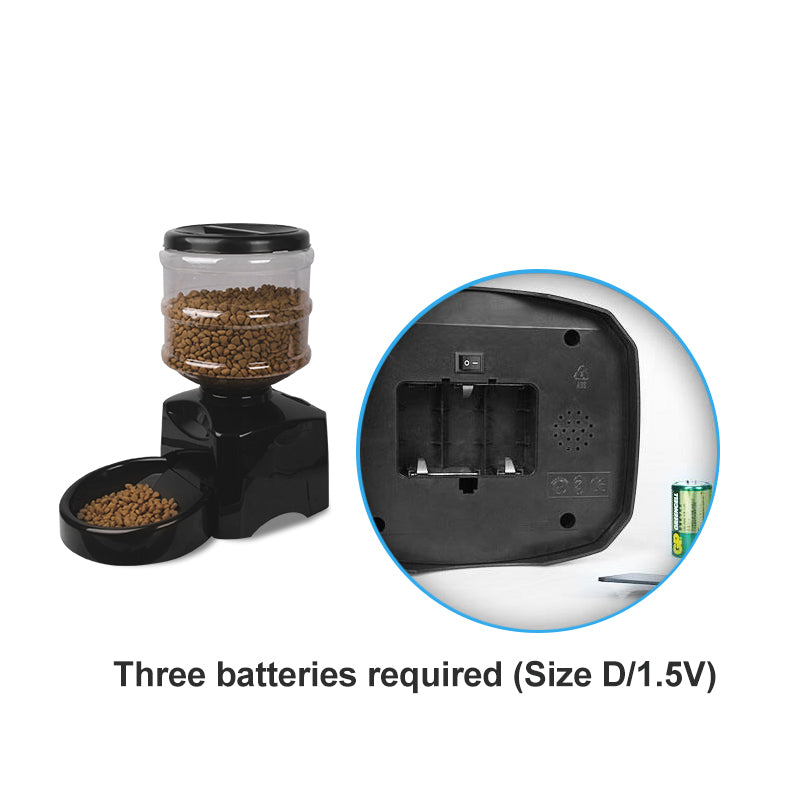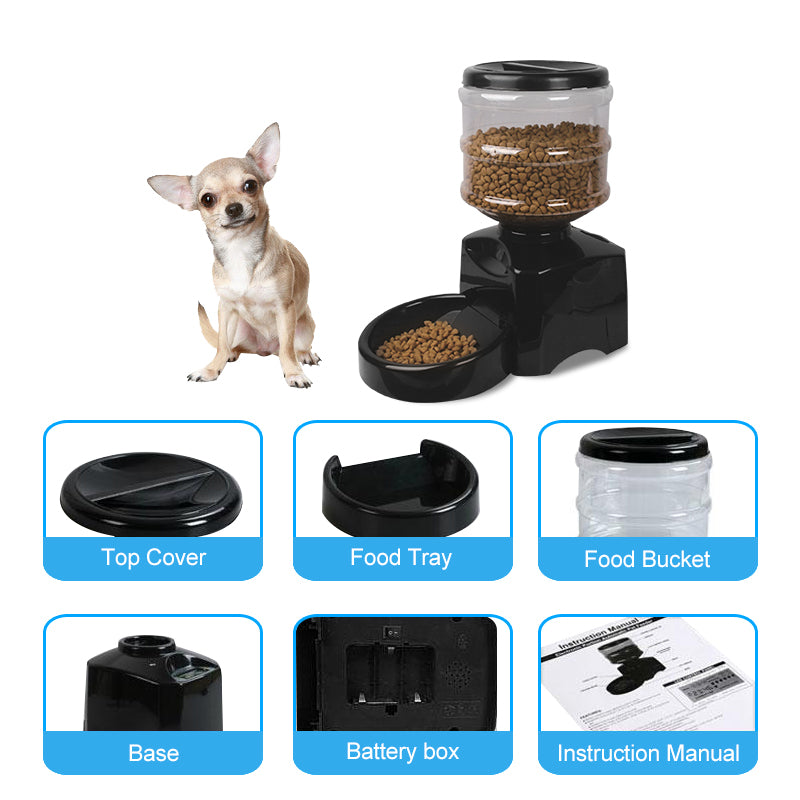 This fully programmable auto pet feeder offers pet owners a practical means of caring for you pet & peace of mind, and is perfect for weekends, business people or for those with irregular working hours.
Product Features
Pet owner's record/play voices; to call pet at the meal time; 3 times voice recalls

Simple to set; easy to read the programming LCD

Large LCD displays time; meals programmed; meal sizes; and meals served

Can be programmed to dispense portion from 1/4 cup to 1 1/2 cups

See through container more than 7 lbs. of food

Batteries 4 D batteries required.
Technical Details
Product Dimensions: 15.2 x 8.6 x 15.2 inches ; 3.4 pounds
Shipping Weight: 3.6 pounds
Product Description
With the Perfect Pet Dinner, you can leave your home secure knowing that your cat or dog will always have the right amount of food at the moment they expect it, and not a minute later. Think of it like a personal chef, made just for your pet, one that always serves the exact portion at specific intervals throughout the day, and can even call their name when the feast is ready.
It is simple to program the desired portion and feeding schedules. The large LCD displays time, meals programmed, meal sizes, and meals served. The machine efficiently utilizes its energy thus promoting battery life longevity and reduces the hassle of reinstalling or buying new batteries constantly.
Removable feeding bowl for easy cleaning.

Transparent food container to quickly check food levels.

Hopper lid for no hassle food refill access.

Dispenser with large LCD and microphone for easy programming setup.

Utilizes 3 D size batteries that last up to 6 months for low