Regular price
$19.00
Sale price
$14.00
Unit price
/
per
Sale
Sold out
Product Inventory
loading..
Type : Clothing & Acc
Availability : Out Of Stock
SKU:M71841
Enter Postcode for Postage
Calculate
View full details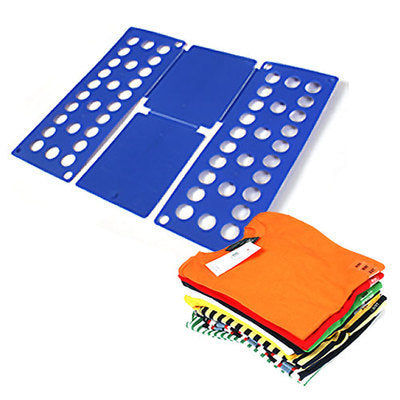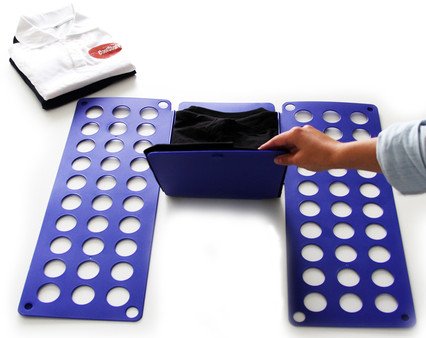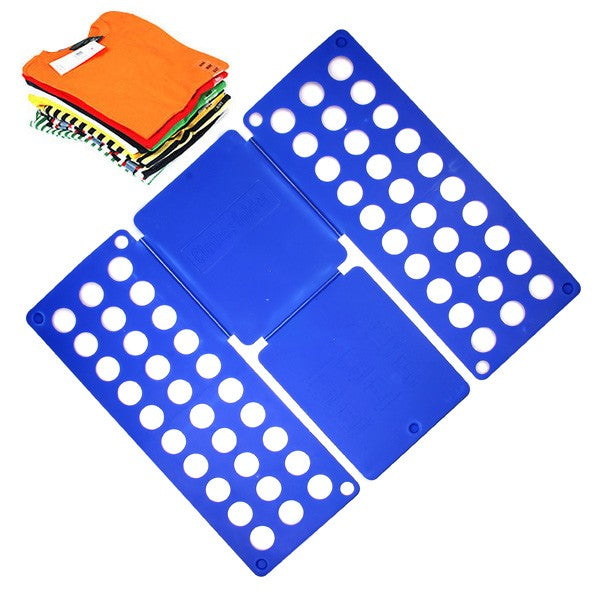 Fold your clothes perfectly in under 5 seconds with The Flip Folder- As Seen on The Big Bang Theory! Less Wrinkles, Less Clutter, More Space! Order online or pick it up at Dandenong south Warehouse
Features:

It can help you to fold your clothes easily and efficiently

Can be used to fold all sizes of shirts, pants, towels and sweaters

Keeps your clothes tidy and free of wrinkles

It can be a good gift for homemakers

Simple seven step to fold a shirt
When doing laundry, do you wish your clothes would fold themselves?! With the Flip Folder you can make laundry FUN and cut your folding time in HALF!
Used by Sheldon on the Big Bang Theory (see video below), the adult-sized clothes folder will organise your entire family's laundry in minutes!
The easy to use gadget will make your clothes flatter and neater! You will get a crisp, tight fold that shields your clothes against wrinkles!
In just a few seconds you can fold all your clothes, sheets and towels with precision! The Flip Folder will ensure all items are folded to the same dimensions, giving you much more space in your wardrobe!
The Flip Folder will easily fit in your luggage- so bring it with you wherever you go! It can easily be store in your closet or under the bed so you won't have to add to your clutter!
Get your husband folding his shirts! Get the kids folding their uniforms! Get your messy housemate folding! Laundry will never be a chore again!
FEATURES:

Used by Sheldon Cooper on the Big Bang Theory (Check out the video)!
Fold your clothes, towels and sheets in less than 5 seconds!
Fold t-shirts, shirts, pants and more!
Flattens clothes neatly!
Get a crisp, tight fold that helps shield against wrinkles!
Folding will never be a chore again!
Fits in your luggage- so you can bring it with you anywhere!
Easy to use and easy to store!
Folder is adult sized!
Makes the perfect gift for just about anyone!
The 'magic flip fold' system ensures flatter and neater folding, saving and creating more room in your closet and drawers as well as your luggage or suitcase if your a traveler
The Flip and Fold has circular ventilation windows on the plastic to ensure:
An increase in folding speed as the ventilation holes assist in reducing static clinging
Allows for a uniform, crisp and tight fold each time to protect against wrinkles
Blue Flip and Fold

Made from plastic

Note: For ADULTS

Measures approximately 59cm High x 70cm Long

Aussie Stock Only Blue colour available .