Regular price
$39.98
Sale price
$33.00
Unit price
/
per
Sale
Sold out
Product Inventory
loading..
Type : Sports & Fitness
Availability : Out Of Stock
SKU:M63875
Enter Postcode for Postage
Calculate
View full details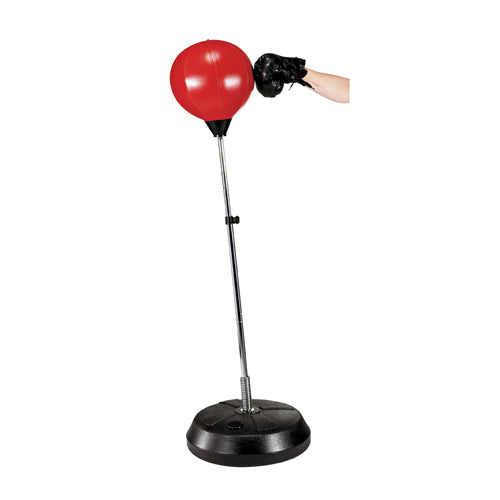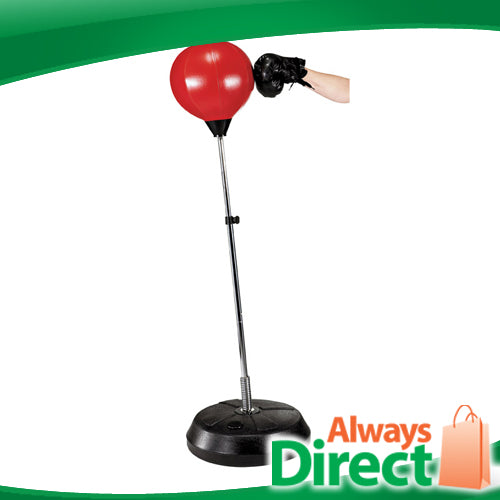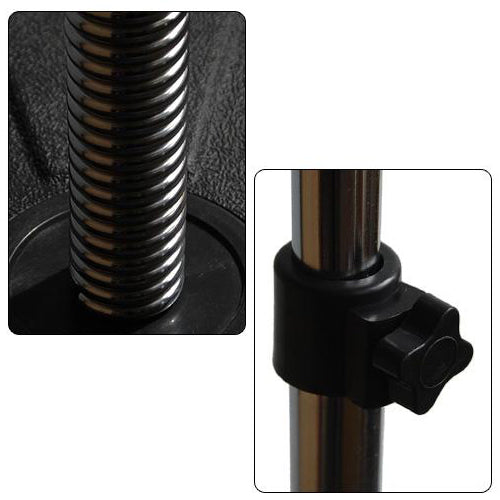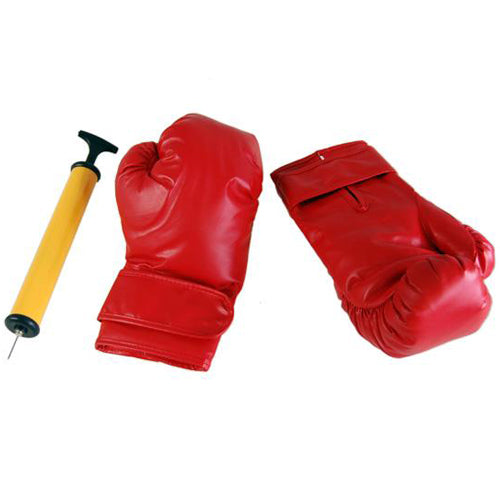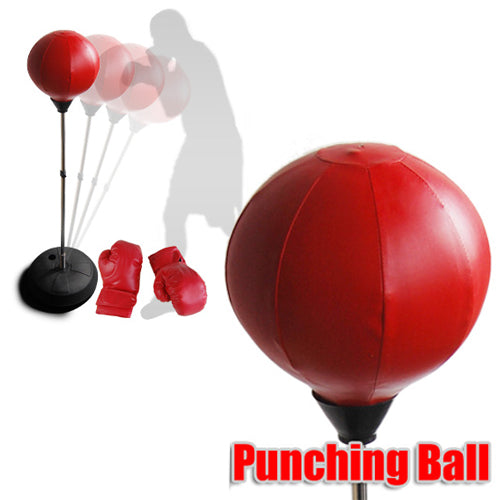 This boxing fitness set includes a stand-alone punching ball, set of gloves and ball pump. The punching ball features an adjustable height from 126cm-146cm and boasts a tailor-made faux leather ball. Padded for your protection the gloves are super comfortable and are also adjustable for that ideal tight fit. So whether you want to have a low level workout or really push yourself the punching ball set is a great choice!
Punching Ball Set
Punching Ball Set & Free Gloves - Adult Size
This Easy To Use work out product is the perfect way to improve on your fitness and wellbeing, increase your endurance or to simply Relieve Some Stress.
This Punching Ball Set comes with a pair of flat Training Gloves to assist you with your workout.
The metal steel pole has an Adjustable Height so it is suitable for a variety of ages.
It is easy to assemble meaning that you can start boxing right away. The set also comes with a Pump and Needle so that the punching ball can be inflated with no difficulty.
Boxing is a great form of exercise no matter what your skill level is. The punching ball set can be used by novices or those who already have a rigorous workout regime. The numerous benefits of boxing include improving cardiovascular fitness, endurance, increased strength and weight loss.
INCLUDES:
Pair of Gloves
32 inch dia Punching Ball
Air Pump for Inflating Ball
Adjustable Height / Flexible Spring Loaded Stand
Base which is designed to be filled with sand or water
BASIC DIMENSIONS:
Ball: 820mm circumference
Base: 440mm dia x 120mm high
Stand: 1260mm - 1460mm high (adjustable)