Regular price
$399.00
Sale price
$239.00
Unit price
/
per
Sale
Sold out
Product Inventory
loading..
Type : Pets
Availability : In Stock
SKU:M74797
Enter Postcode for Postage
Calculate


View full details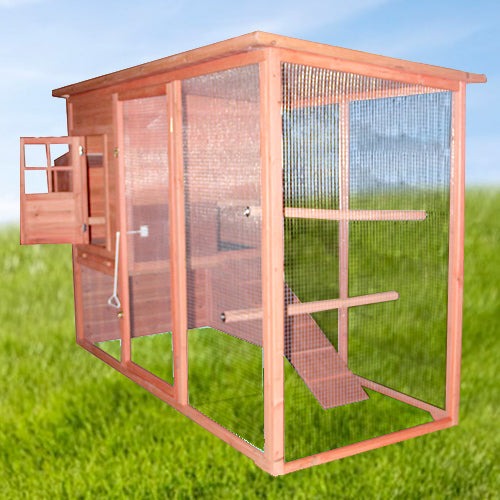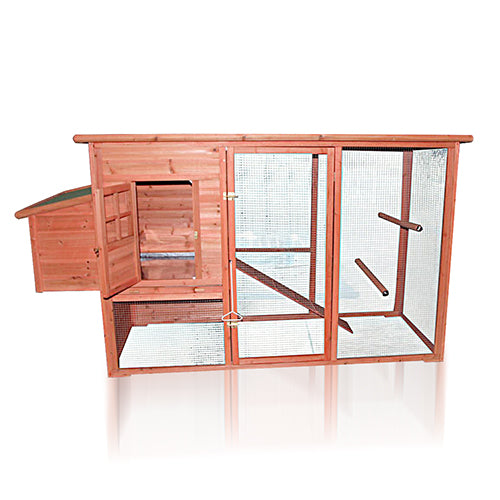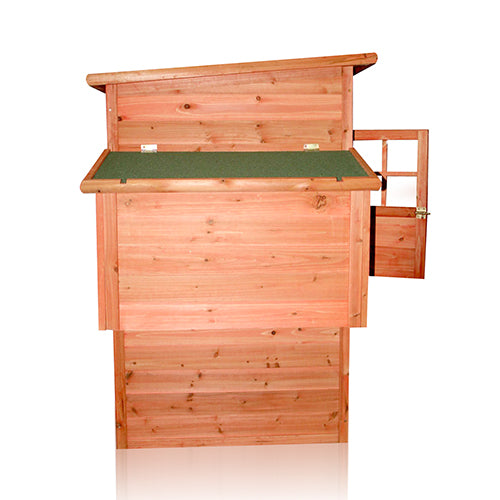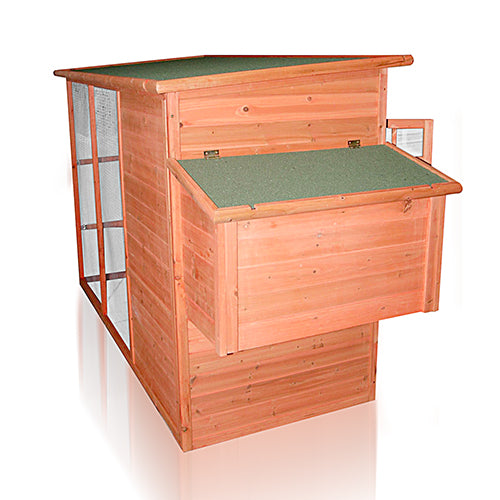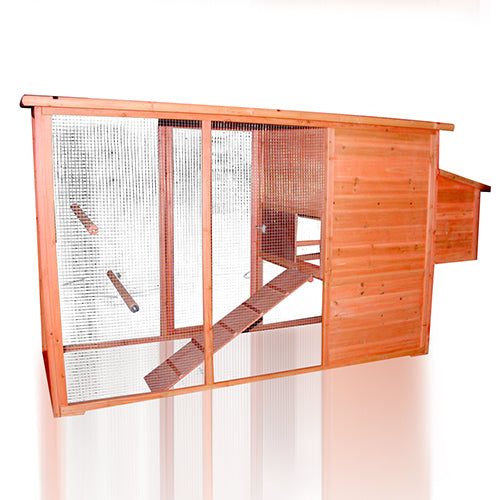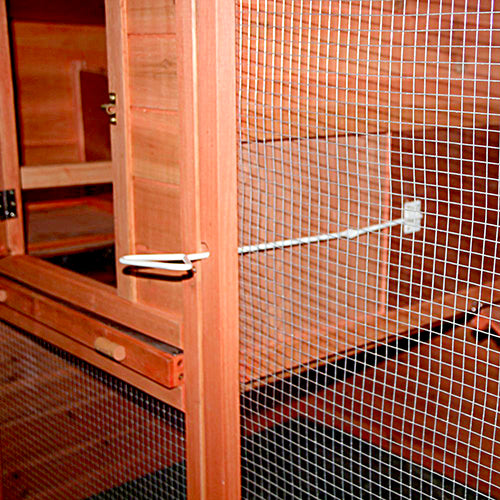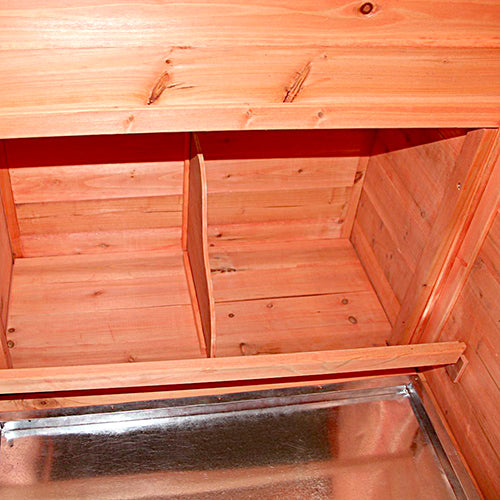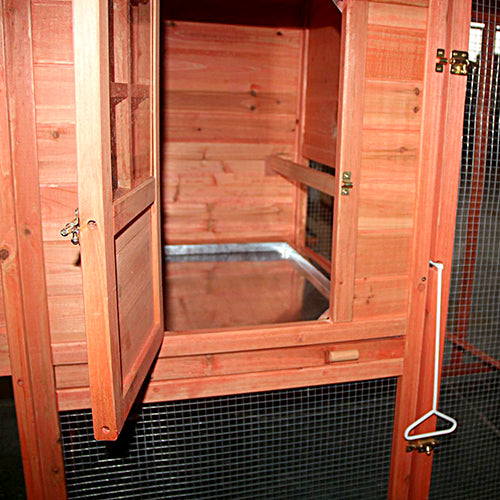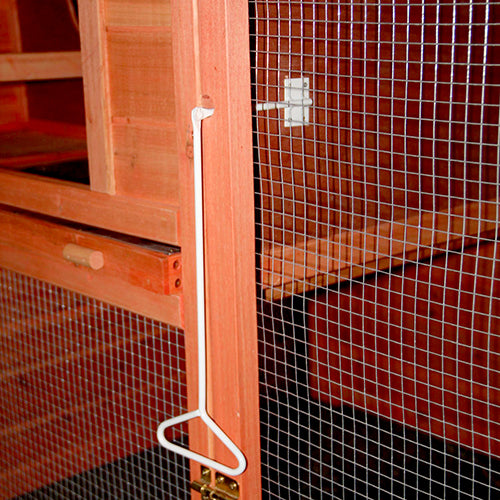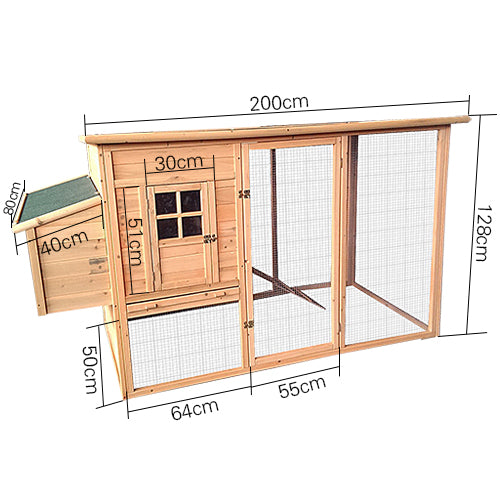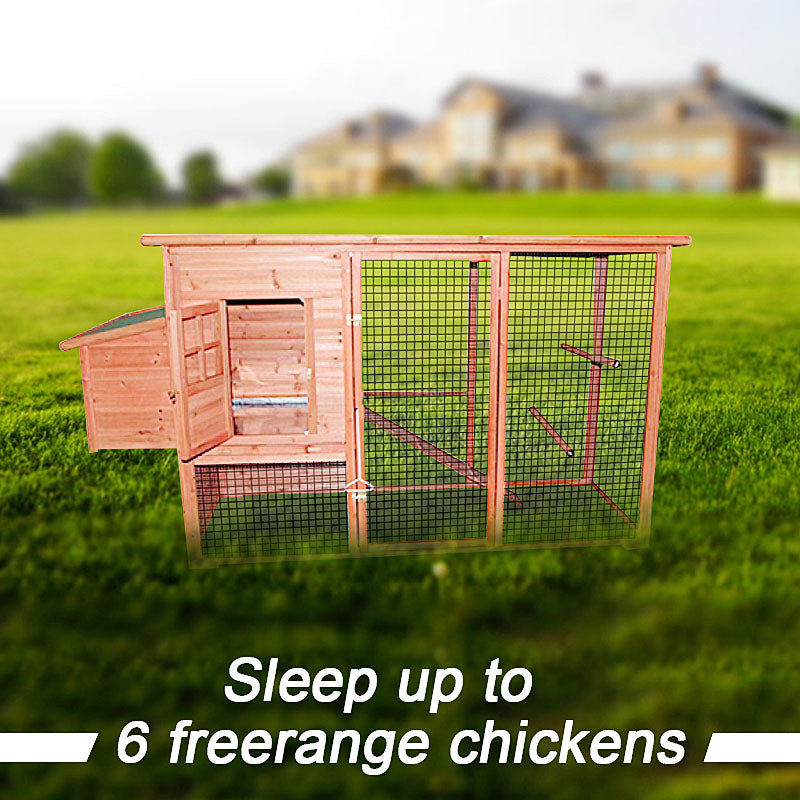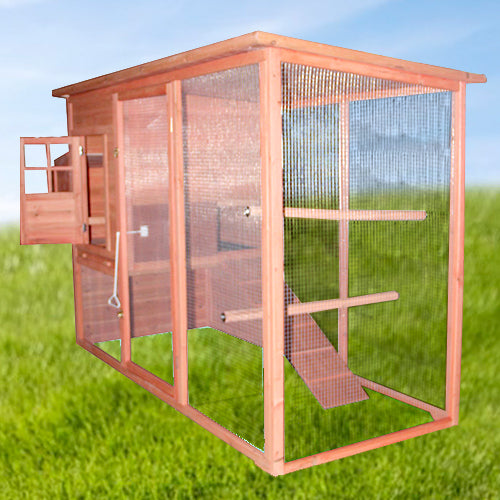 Pickup is available in Dandenong South, Melbourne. Delivery in Melbourne metro area can be arranged.
Quality Chicken Coop / Rabbit Hutch
- NESTING BOX WITH PLACE OF HATCHING EGGS X2
- REMOVABLE TRAY
- WEATHERPROOF
- SLIDING DOOR FOR BETTER SAFETY AND WARMTH

This Sturdy Chicken Coop spans at an entire length of 2.33 metre and has everything a chicken coop should have! (Well, maybe barring air conditioner). The quality chook pen is made with solid treated Natural FirWood that will not rot nor easily deformed.
Item comes with Asphalt Felt roof, which simply means it has UV protection and heat-insulating (well, for the hot summer) as well as water-proof (protects against the rain!). And when the weather is nice, see your animals do some sun-baking in the open area. Plenty of space allows chickens to runs and exercises.
The weatherproof roof, combined with the Natural Fir wood material body, help to keep the noise away and ensure that your animals will get a good night rest.
Firm mesh wire protect your pet from rat, snake and cat.
Removable tray makes cleaning easier for busy owners.
Sliding door with lever for easy and handly safety and warmth for your chicken or rabbit.
All these efforts ensure that the hens can concentrate on laying eggs! Eggs are easily collected via the nestingbox with a liftable top.
The natural timber colour, coupled with the green top (no paint on the back side of the coop), aims to blend in seamlessly with your backyard. Get this easily set-up item now to ensure you have a continuous supply of organic eggs. Not only it's healthy, but will also save you quite a bit of money over time.
FEATURES:
Designed to last long for your beloved little ones
Sliding door for the bedroom with lever for better safety at night and keeping warm in winter
Nesting box with easy-lifting lid
Removable sliding metal tray for easy cleaning
The compact size is suitable for most of our backyards, or indoor
Bedroom with pen/run area - resting with exercise area
Constructed from fir wood
Firm mesh wire (fence) to protect your pets from rats, cats and snakes
Flat packaged for safe and sound delivery
Sleep up to 6 free-range chickens
SPECIFICATIONS:
Material: Natural fir wood
Colour: Natural timber color with a green top (naturally blend in with your backyard)
Metal Tray
Wooden Ramp
2 Next Box
4 Perches can sleep up to 6 chooks when free-range
Total dimensions, 2300x900x1300mm


Length: 233cm
Width: 90cm
Height: 130cm
PACKAGING:
Flat packed
Assembly guide (some assembly required)
Carton 1: 128x11x80cm
Carton 2: 202x10x128cm