Regular price
Sale price
$59.95
Unit price
/
per
Sale
Sold out
Product Inventory
loading..
Type : Pets
Availability : Out Of Stock
SKU:M72273
Enter Postcode for Postage
Calculate

View full details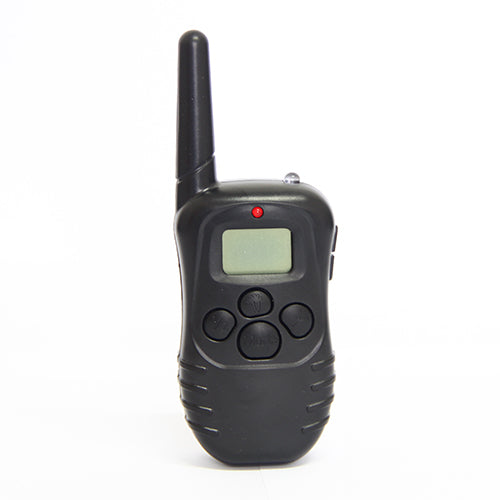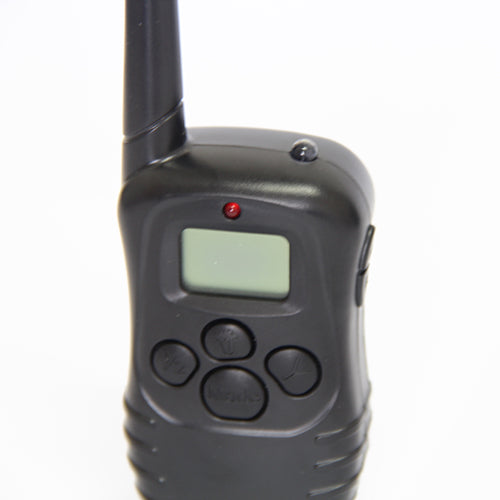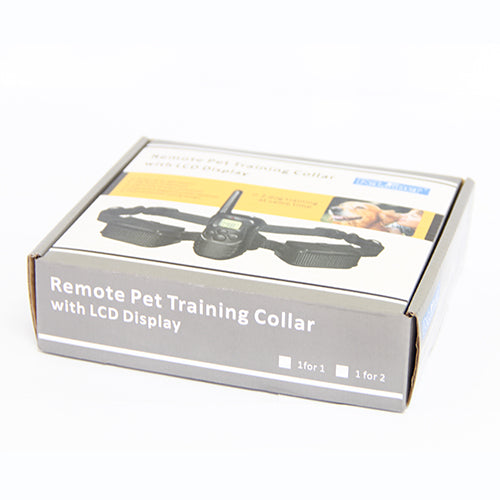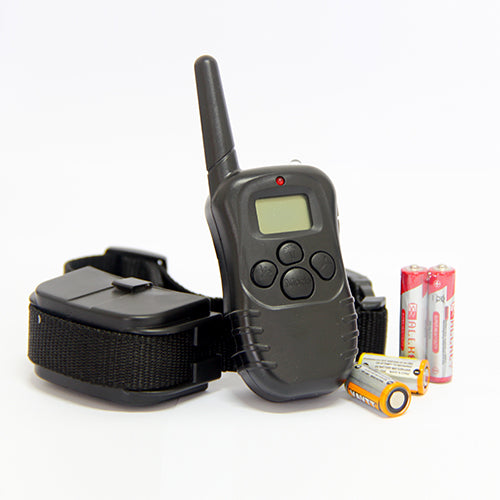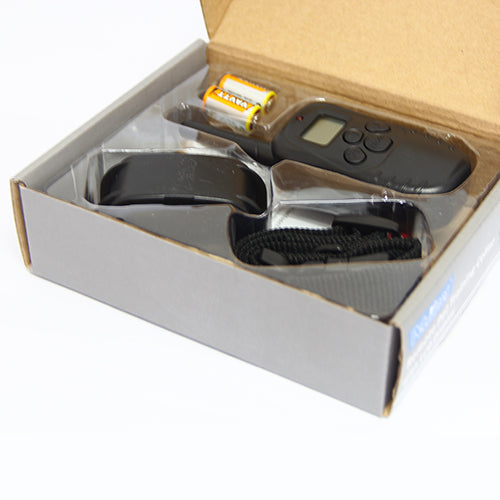 ELECTRIC DOG TRAINING COLLAR Remote Trainer ANTI BARK STOP x 2
This effective 4-in-1 remote dog training system provides all of the features you'd want in a companion dog trainer; reliability, safety and humane. It features an easy-to-use transmitter with LCD screen, a water-resistant collar receiver, 100 levels of stimulation, 100 levels of vibration, tone and torch functions, replaceable batteries and up to 300 meter range. The tone and vibration only functions allow you to provide a tone or vibration warning prior to using a safe stimulation. As your dog learns to recognise and obey the vibration or tone command from the receiver, you can quickly eliminate the need for correction. The 100 levels of vibration and 100 levels of safe stimulation allow you to find the lowest possible level for your dog.
Please note there is some slight damage to the bottom top right-hand corner of the box it comes in, but it doesn't effect the goods at all!
Main Features
·Can be used for 1 or 2 dogs at the same time.
·100 Levels of vibration and 100 levels of continuous stimulation are easily adjustable through the remote transmitter and you can view your selected level via the LCD screen.
·You can send a tone only to the receiver to warn or call without an vibration stimulus;
·Up to 300 meter range (in open field).
·Short and long prongs for various coat type.
·Both remote transmitter and collar receiver have power save features to conserve battery life when not in use.
·LED torch light on the remote transmitter and light mode on the collar receiver to help locate your dog in the dark.
·Very lightweight and compact remote transmitter comes with belt clip.
·Suitable for dogs of over 6 months old.
Collar Specifications
·Size: around 7 (length) x 3 (height) x 3 CM (width). (Around 2.8â€?x 1.2â€?x 1.2â€?)
·Collar strap adjustable from around 36 to 58 CM (from around 14â€?to 23â€?.
·Weight: around 80g (including batteries and collar strap).
·Power: 2 x AAA batteries (included).
·Water resistant.
·With short and long prongs to choose. (Fits 2 to 60 KG dogs.)
Transmitter Specifications
·Size: around 8 (length) x 2 (height) x 4 CM (width). (Around 3.1â€?0.8â€?1.6â€?.
·Weight: around 60g (including batteries).
·Power: 4 x 6V batteries (included).
·Water resistant.(The dog can wear it if rains, but you had to remove it when the dog swims).
Package Contents
·1 x transmitter
·2 x 6V batteries for transmitter
· 2 xcollar receiver
· 4 x AAA batteries for collar receiver
· 2 x adjustable collar strap
· 4 x long prongs
· 4 x short prongs
· 2 x test bulb
· 1 x users manual