Regular price
$839.00
Sale price
$599.00
Unit price
/
per
Sale
Sold out
Product Inventory
loading..
Type : Sports & Fitness
Availability : In Stock
SKU:M76366
Enter Postcode for Postage
Calculate

View full details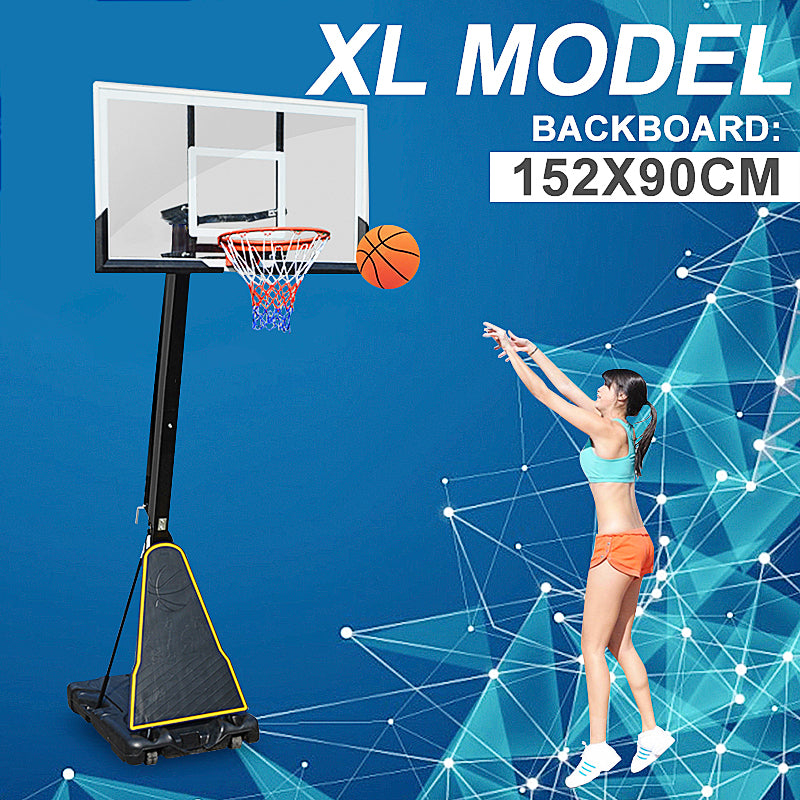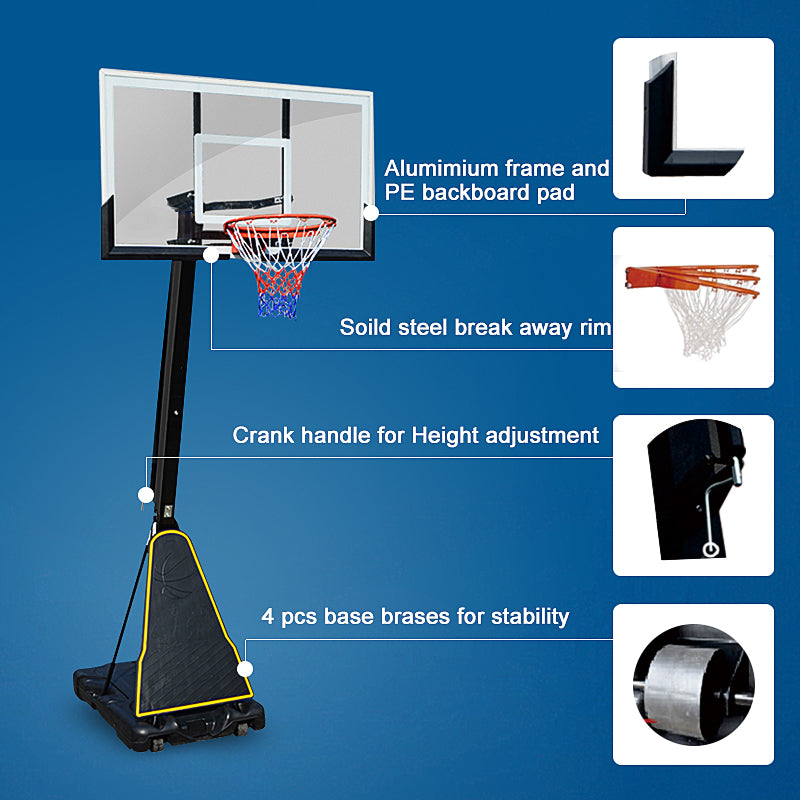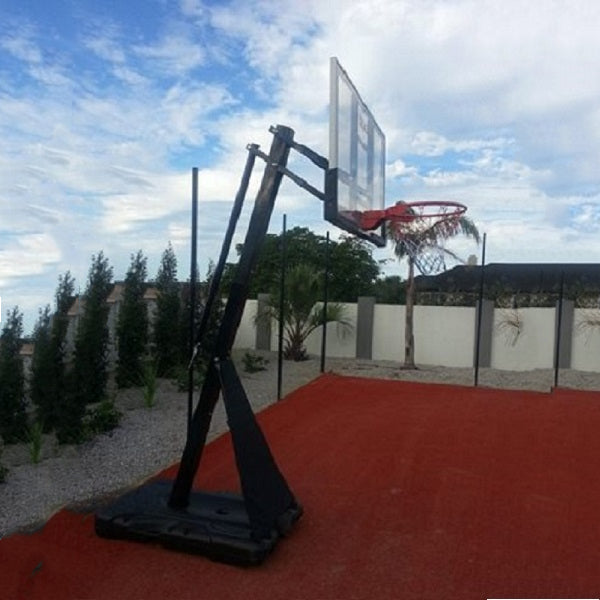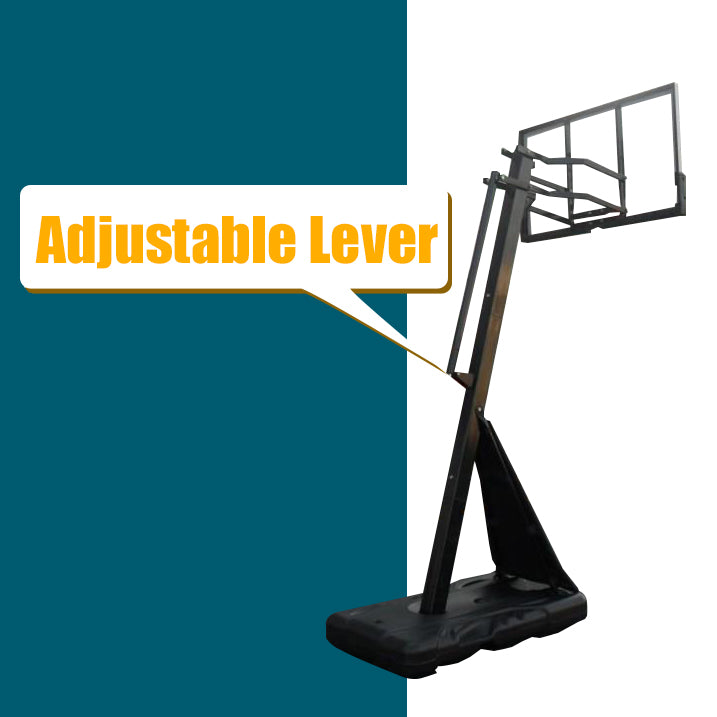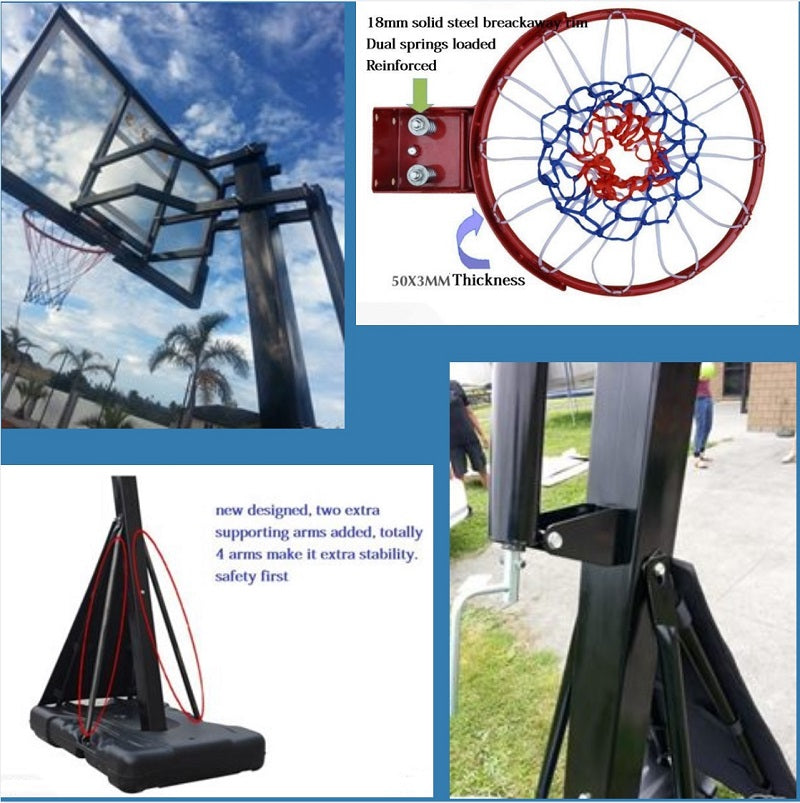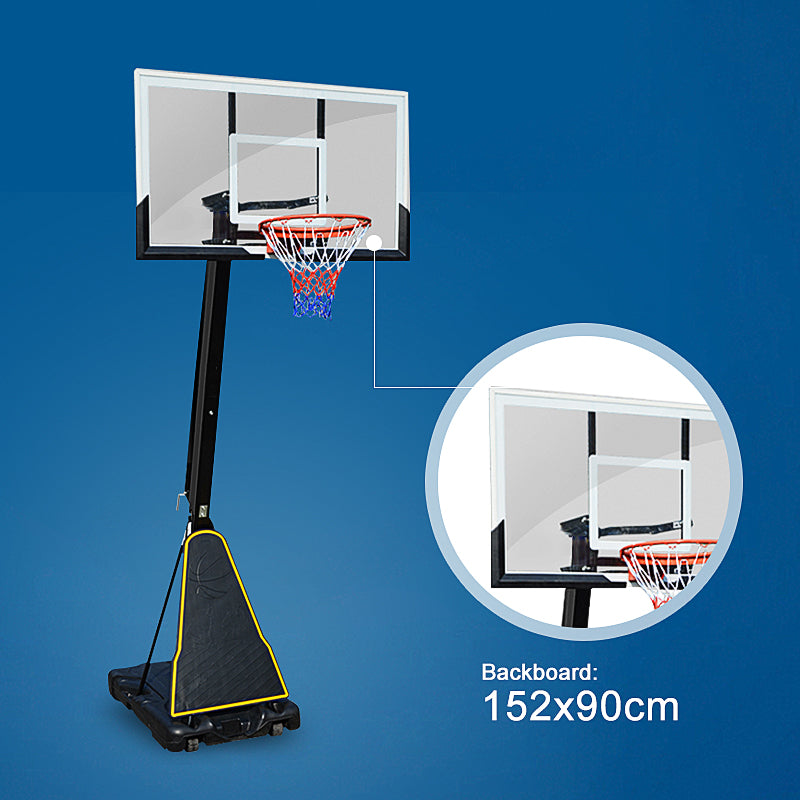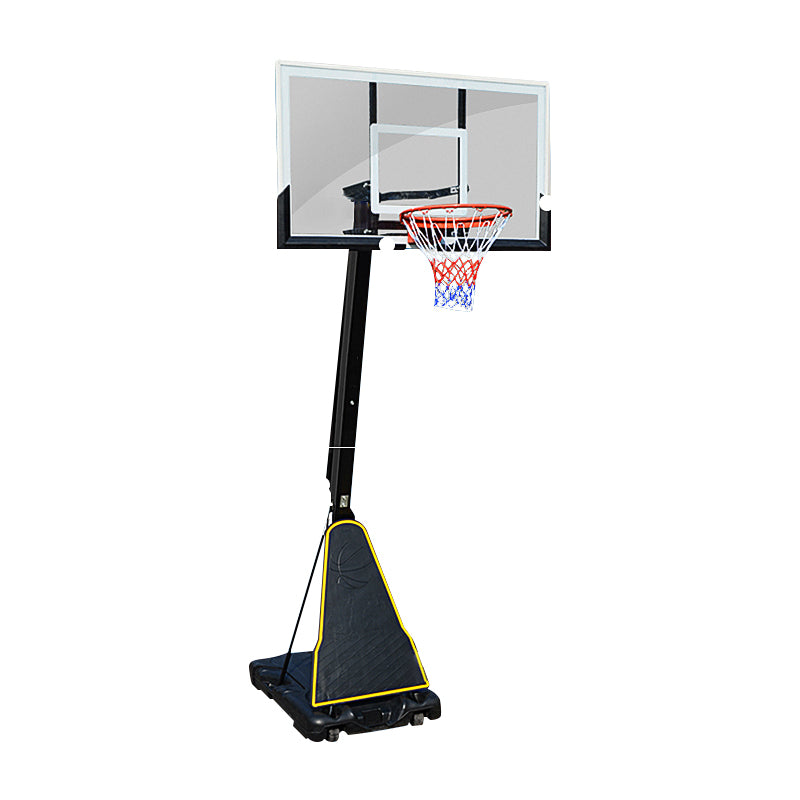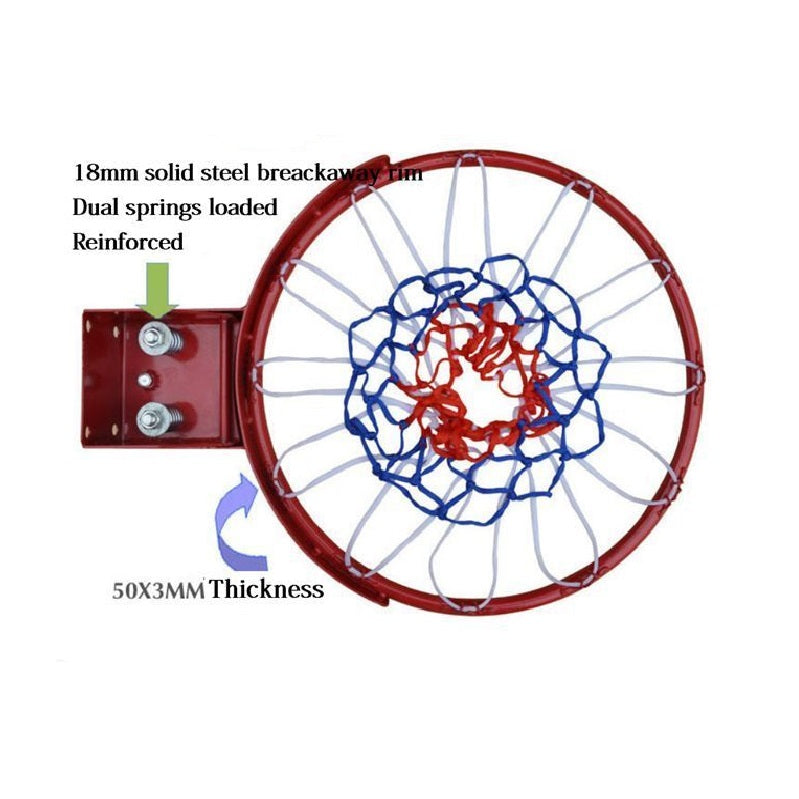 Please use the Postage calculator above to check the current available warehouse/s and shipping cost for delivery.
Portable Basketball Ring System
Height Adjustable (2.3m-3.05m), with Stand Ring Net
Designed to sit in a driveway, backyard, or any other open space, the 60-inch portable basketball system will turn your paved landscape into a jump-shooting haven.
The system starts with a 60-inch (152x90cm) backboard with a heavy-duty steel frame.
The board offers the same look and feel as pro-style glass backboards, helping you shoot layups and bank shots with confidence.
The 5-inch square angled pole and massive 220-litre base with wheels offer unmatched stability.
The Arena Slam breakaway rim, meanwhile, holds up well against the force of emphatic dunks--a must for modern hoops.
The rim includes an institutional-style wrap with steel support braces, along with an ultra-smooth spring action that's designed to flex when pressure is applied, helping relieve stress from the backboard during gameplay.
Specification:
Ring Height: 2.3m-3.05m (adjust by screw jack)
Rim Diameter: 45cm
Rim Material: 16mm Heavy Duty Solid Steel
Backboard Size & Weight: 152x90cm, 17kg
Backboard Material: 3mm thick poly-carbonate on steel frame, with steel sheet trim and padding
Pole Material: 3pcs square steel tubes, width: 100x100mm
Base Size: 135x80x20cm
Base Material: Blow Molding PE
Net Material: Nylon
Filling: For safety reasons sand is recommended and is a better material to ensure a strong sturdy foundation for those extreme conditions. Water can be used as temporary solution.
Package:
Dimensions: 155*96*10cm Gross Weight: 19kg
Dimensions: 138*22*96cm, Gross Weight: 50kg
Warranty: 1 year replacement warranty
The warranty does not cover paint damage, rust, corrosion, any modification, normal wear and tear, improper assembly or maintenance. Costs such as installation, assembly, disassembly, transport, etc. are not covered by the warranty.
Alwaysdirect is not liable for any accidental, consequential, incidental or indirect damage of any kind arising out of the use or of the item. In no event shall Alwaysdirect's liability for any claims exceed the purchase price of the product.
*The shown images are intended as a guide. Small details may vary.
We recommend applying rust preventative either before assembly or within 1-2 weeks of the assembly to minimize rust or corrosion due to exposure to weather elements.