Regular price
$199.00
Sale price
$165.90
Unit price
/
per
Sale
Sold out
Product Inventory
loading..
Type :
Availability : In Stock
SKU:M77088
Enter Postcode for Postage
Calculate
View full details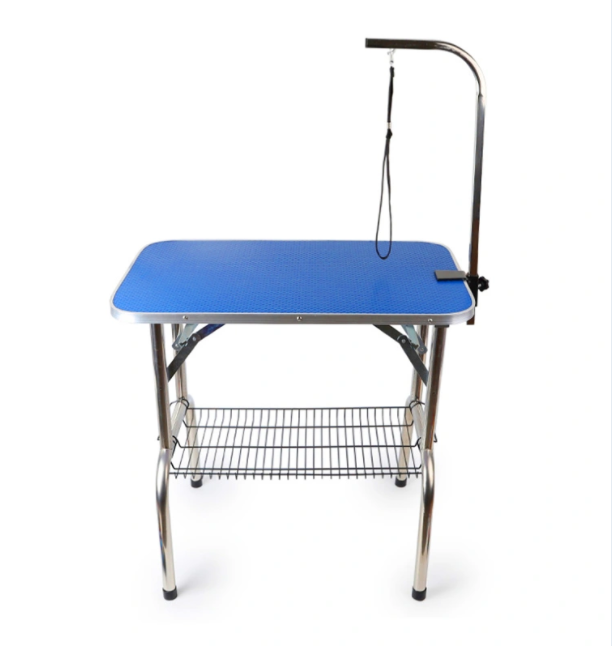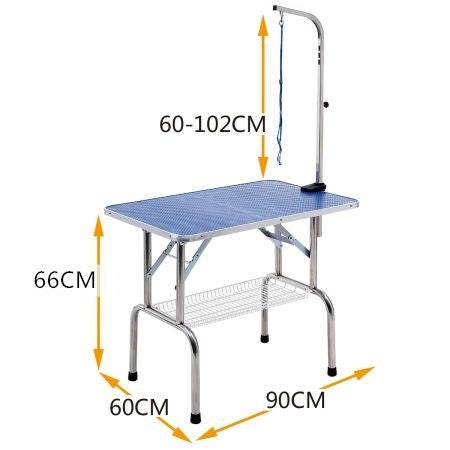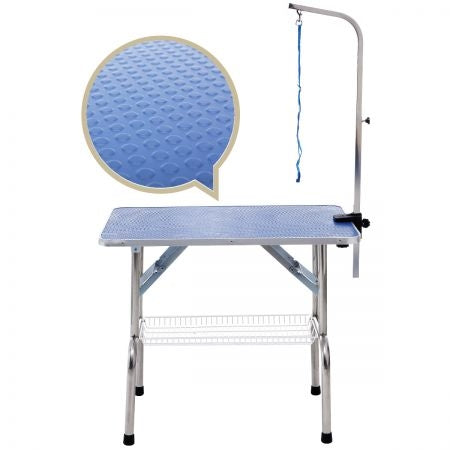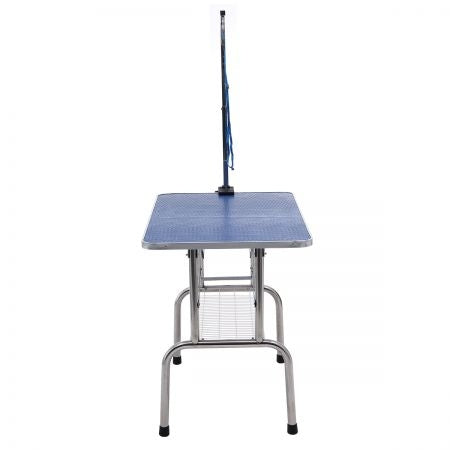 Pet Grooming Table
We all love our pets, there is no doubt, but some of the chores the come with it are so daunting. Grooming is one of them, especially if you have a cute one that would all the sudden go ballistic at the sight of a pet brush.
Well fret no more and make the job so much easier for yourself with this pet grooming table. Super strong and protected with its 7 layer plywood top that fights water and is static free, this dog grooming table will put up with almost anything your beloved pet can throw at it. Static free for easy cleaning - no more struggling with loose strands for fur after a tiring grooming session and the grooming tabletop is also equipped with a non slip pure rubber matting surface to prevent slippage.
Boasting a stainless steel frame, this grooming table is strong and durable, supporting all the handy features you need. The arm is adjustable to fit any sized pet and the steel tray below the table is perfect for holding all your grooming needs in one place - no more searching for lost pet shampoos or brushes. Once you try one of these grooming tables, you won't believe how long you struggled without one.
Specifications:
Dimension (L x W x H) 90cm x 60cm x 66cm approx
Adjustable Arm Height (H) 60-102cm approx
Construction: Stainless Steel Arm
Rubber & plastic surface
High pressure & density material
Steel leg & aluminum-alloy table edge
Packaging:
Dimensions (L x W x H) 96cm x 66cm x 21cm approx
Weight 16kg approx